For years, actually decades I'm sad to say, I have been "making" the best chocolate chip cookies out there. I say that not to brag, but that is what I've been told by almost everyone who has tasted one.  I made them for my kids and their friends, social events, took them to church, work, and EVERYONE wants the recipe.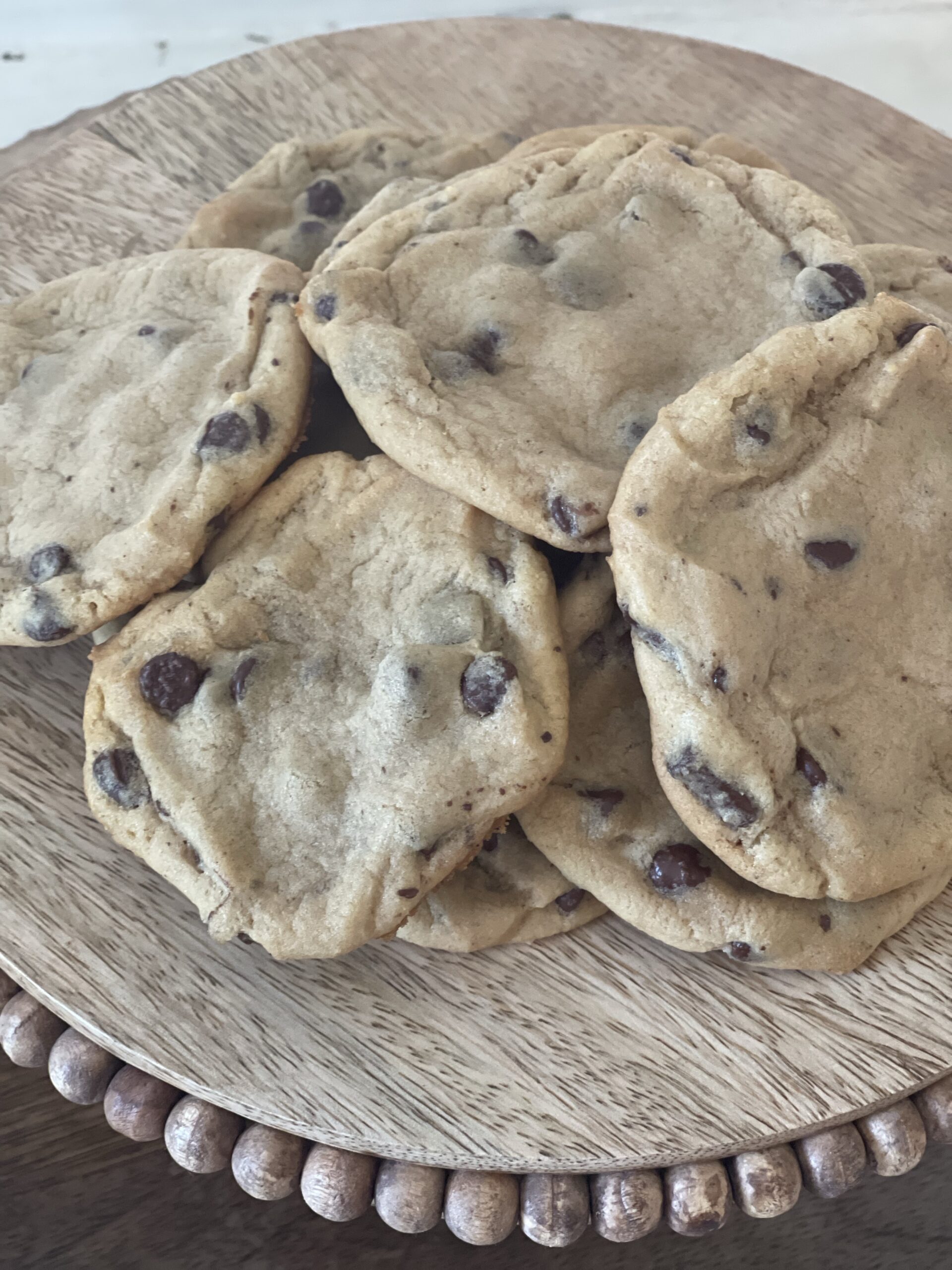 Due Diligence on Chocolate Chip Cookie Recipes
Years (OK, again, sadly, decades) ago I set my sights on making the BEST chocolate chip cookie I could.  I tried every recipe I found, I added cinnamon, I used the Neiman Marcus cookie recipe, extra vanilla, extra almost every ingredient that went in, but I never quite got them to taste the way I wanted.  After trying every recipe I could, including the one on the back of the bag of chocolate chips, one day I stumbled over these packaged Toll House Chocolate Chip Cookies in the refrigerated section.  I don't remember what the occasion was, but I was in a hurry and grabbed a few packages.  The first one I baked was, ehhh, OK, nothing to brag about, but a decent tasting cookie.  Quite frankly, the cookie dough raw was delicious (not recommending to eat the raw dough, I hear it's bad for you, but I did, and it was great!)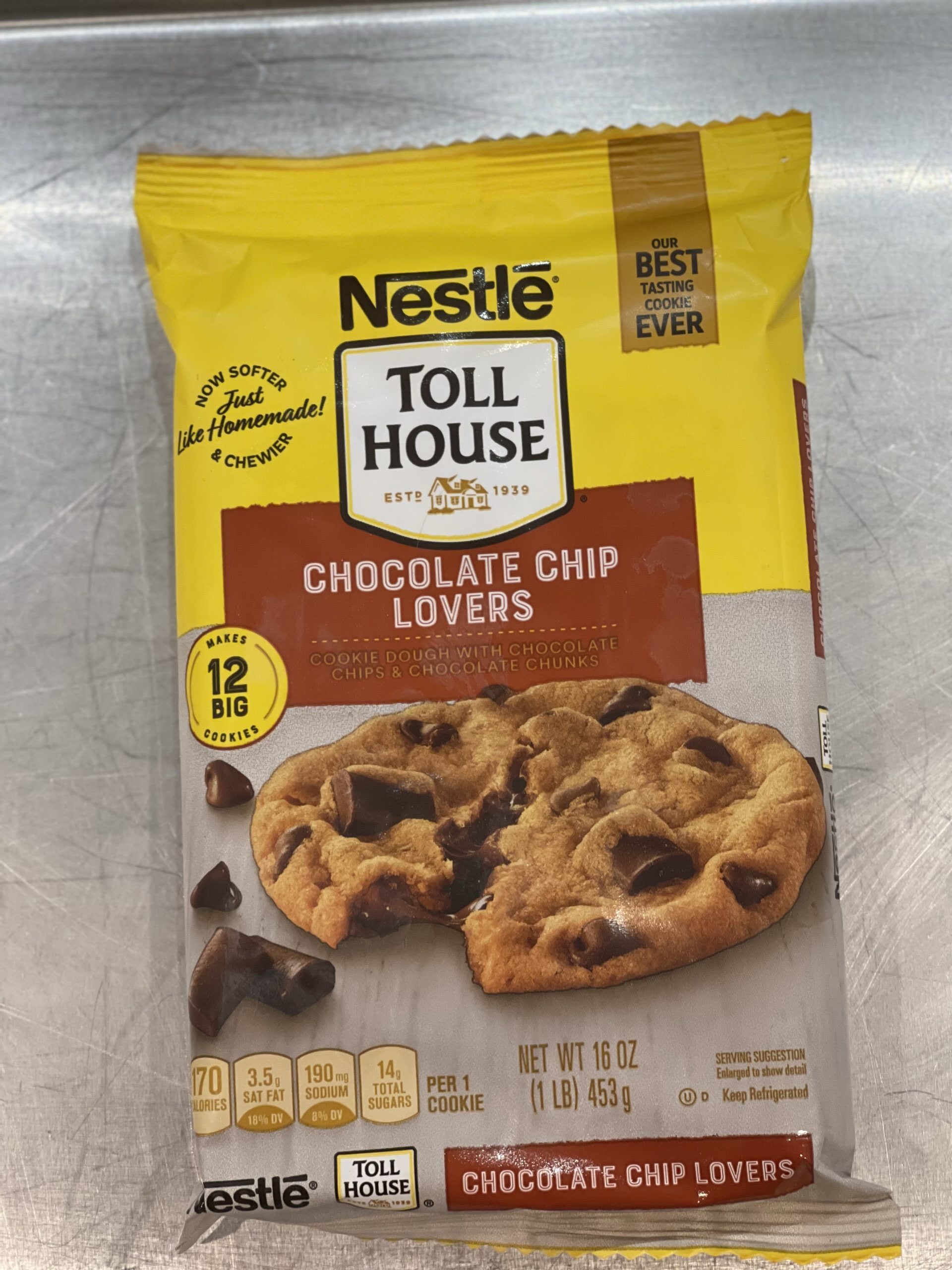 Figuring Out How MUCH the Pan Makes a Difference
Now let me say first, I am not an expert baker.  I am not a scientist.  When I came to this realization, it was totally by accident, but the pan you cook your cookies on makes a BIG DIFFERENCE.  I had purchased a Nordic Ware Naturals Aluminum Baking Sheet and I found when I used this pan, it made all the difference.  I found that out after many tries with different pans.  This pan is what I would call a "thick" cookie sheet or baking pan.  Trust me, I tried other ones, the pan DOES make a difference.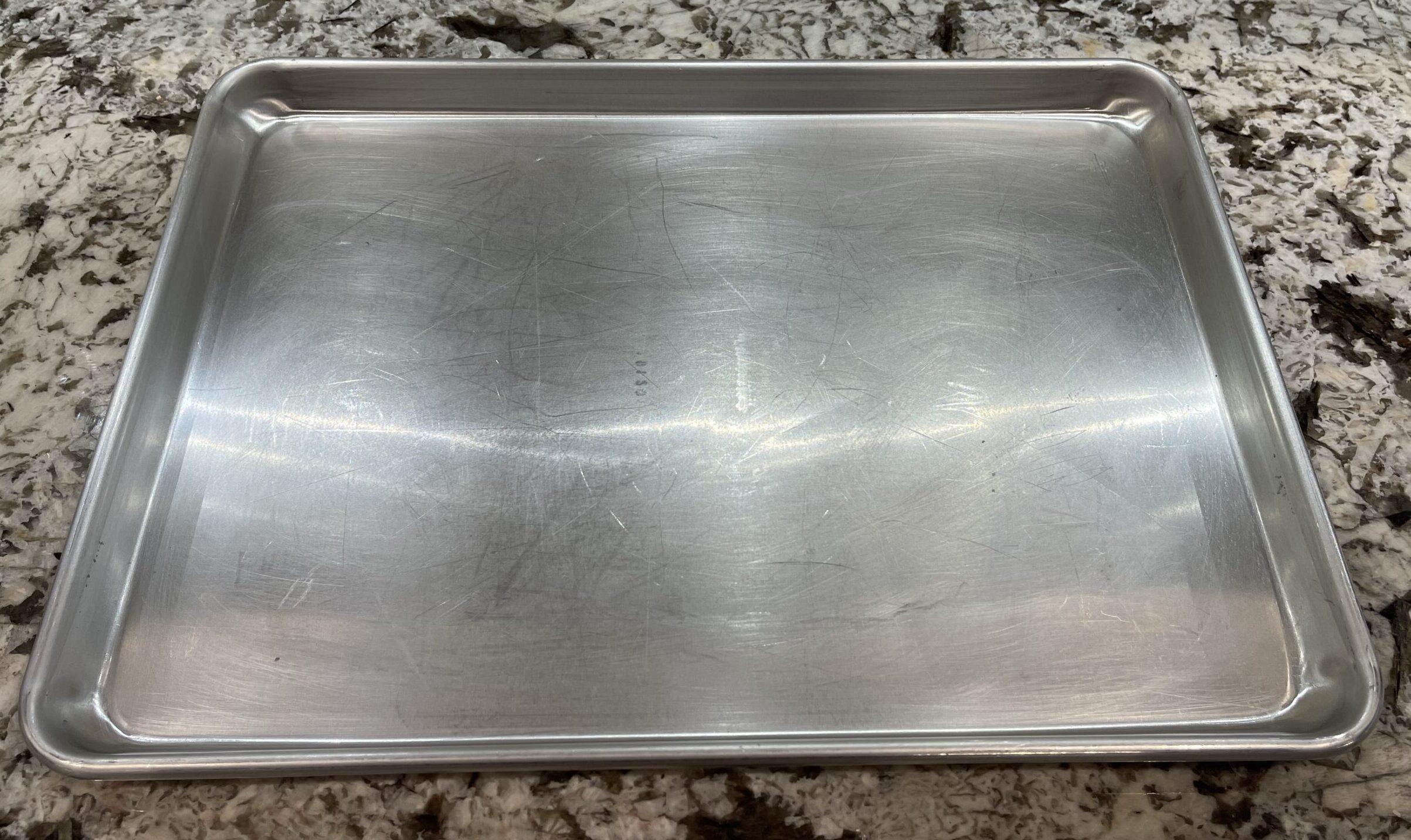 Secret of the Perfect Chocolate Cookie
So here it is, my secret, what I have done all these years and had rave reviews, over and over.  I use Nestle Tollhouse Ultimates Chocolate Chip Lovers cookie dough, that's right, store bought cookie dough.   To make this perfect cookie, preheat your oven to 350 degrees.  Place the frozen dough on your Nordic Ware Naturals Aluminum Baking Sheet or any equivalent thick baking sheet.  The dough separates into squares, don't let that throw you, they bake into circles, I promise.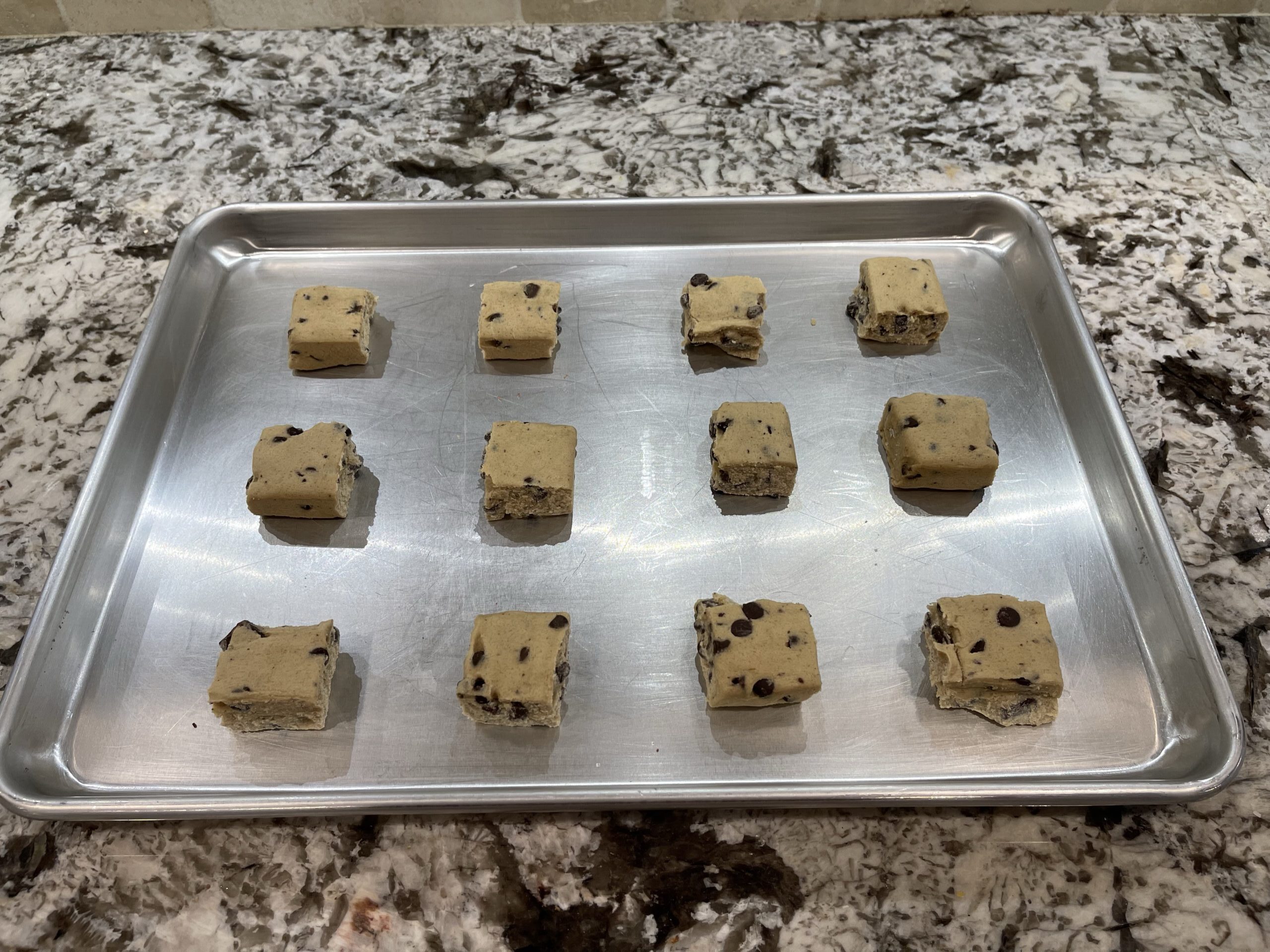 I bake them in MY oven for 17 minutes, but it's important to test your oven, as I describe below.  Take the baking sheet out and let them cool completely and you will have the best, soft, chewy cookie you have ever tasted.
Important Factors – Check YOUR Oven
Now, with my very specific instructions above, it is really important to check your oven carefully.  My oven is 17 minutes, but what you are looking for is to slightly "undercook" the cookie dough.  When you bring it out of the oven, they will look undercooked, but here is where the secret of the pan comes in.  I would tell most people to start with 15 minutes and keep a good watch on them minute by minute and THIS is what they should look like … just slightly underdone.  Whatever number of minutes it takes, write that down, that is your magic number of minutes.  Experiment with minutes, you will be amazed what a difference 2 or 3 minutes makes!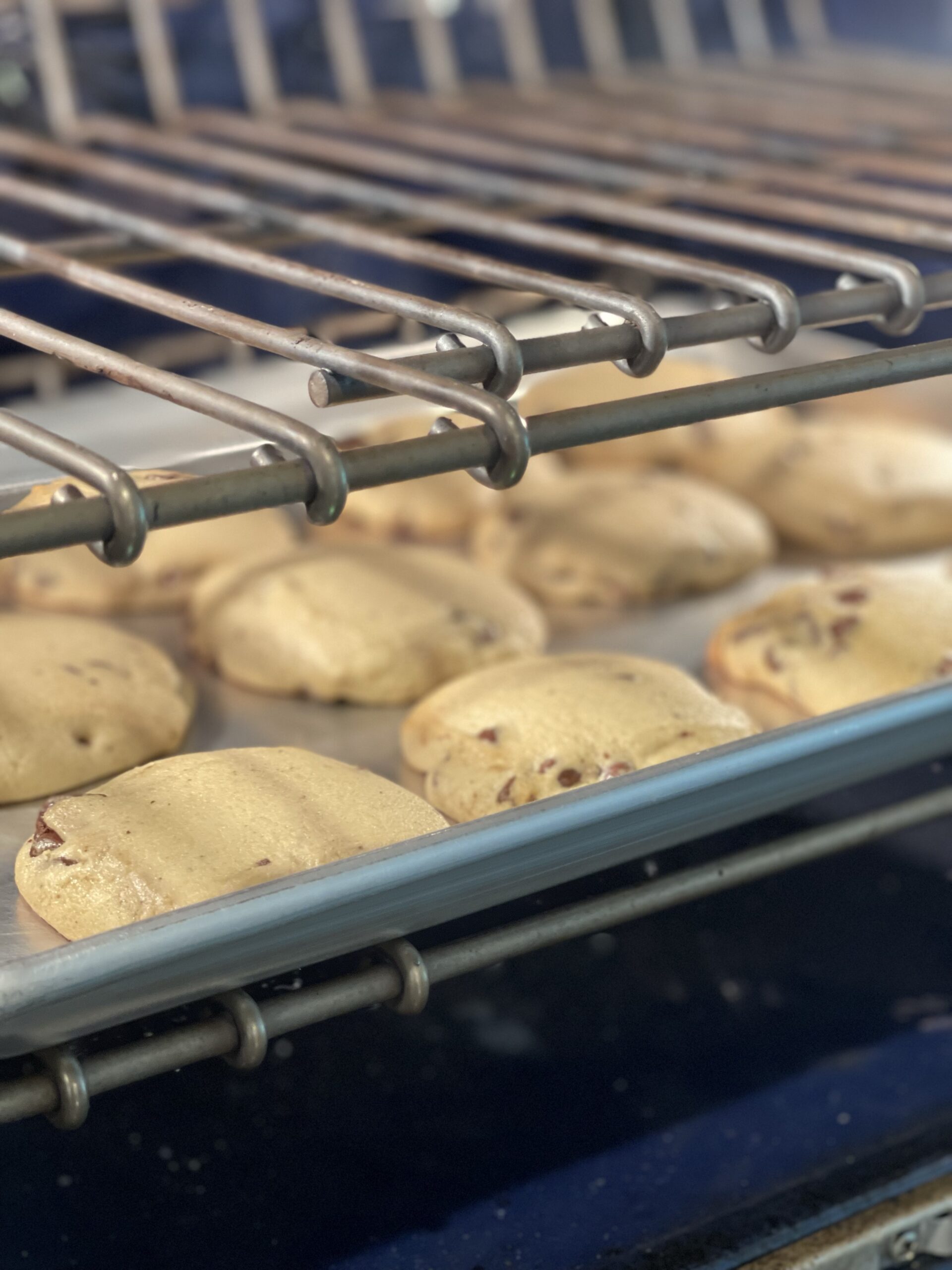 So they will look "not done" when you take them out, but no worries, they will continue to cook on the pan when you set it out to cool.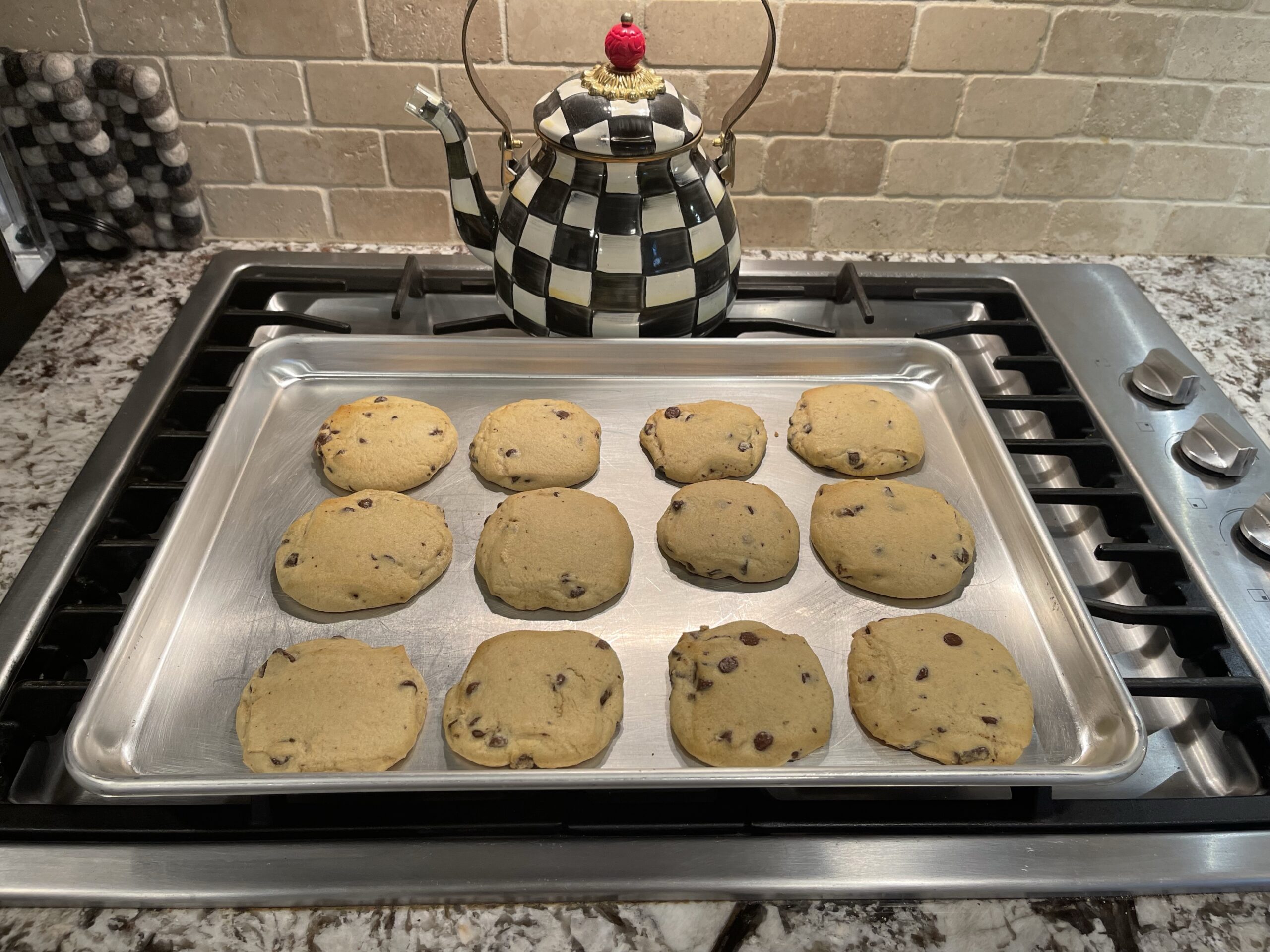 As I said before, they will continue to cook on this thick aluminum pan.  Here is how they look about 15 minutes later.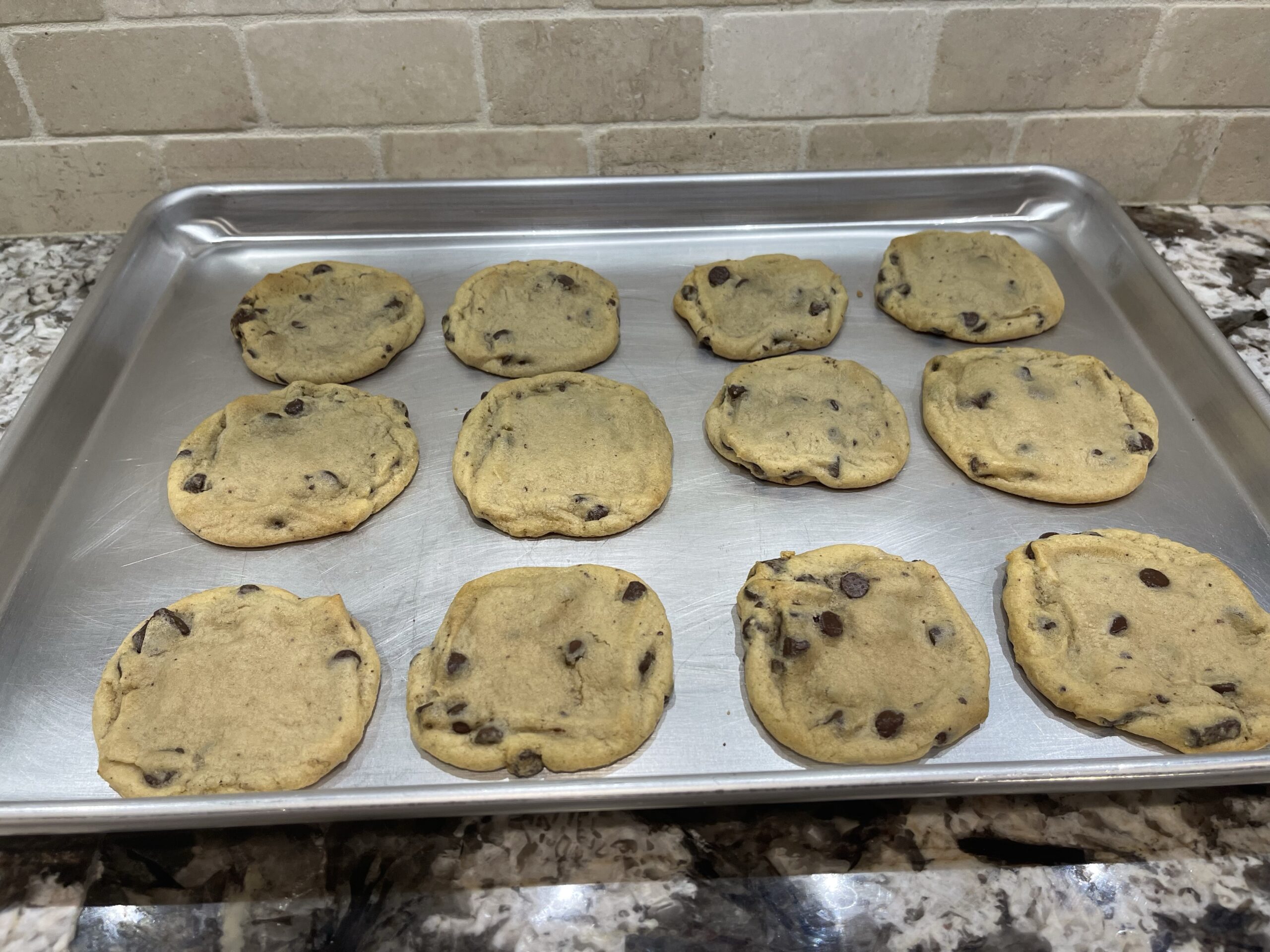 Now, with all my experience with this method, if you are a huge fan of the crisp cookie, this may not be your jam.  But, if you love the soft gooey, yummy chocolate chip cookie, I think you will be very happy with this method.
Convenience Factor Will Save You
At any given time, look in my freezer and there are multiple packages of these in my freezer door.  Do I eat that many cookies?  No, unfortunately, I don't, but there is no more perfect hostess or mom hack then pulling out a package of these and popping them in the oven for those kids that are coming over or friends that are dropping by.  They are also a GREAT alternative to bring that dessert to the work or church  function.  From store to store they run about $2.50-$2.75 a package.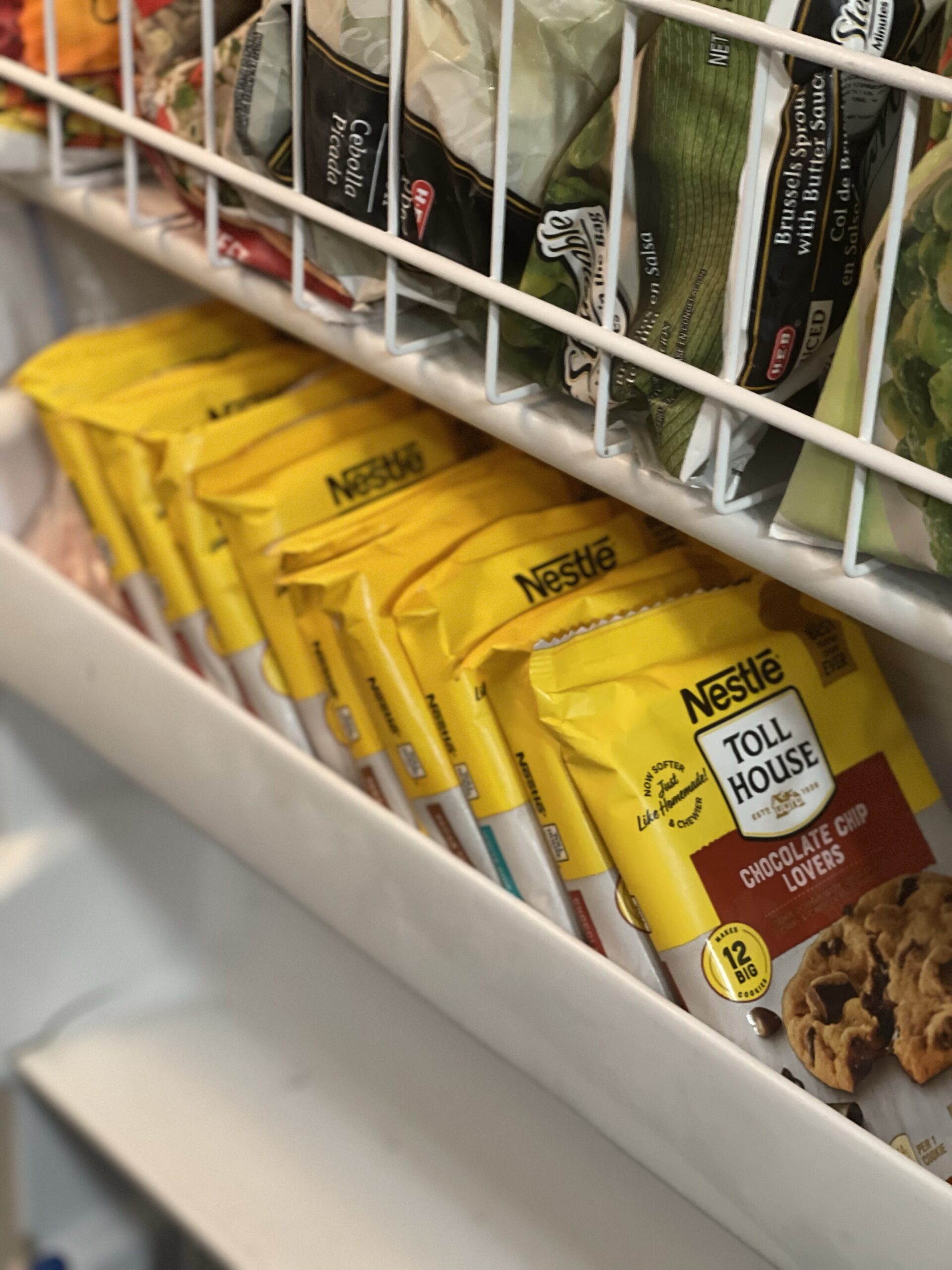 No One HAS to Know You Didn't Make Them From Scratch
For years I didn't tell anyone that they were store bought, then finally I came clean.  Too many people asked me for the recipe so I had to divulge my secret.  Then people would tell me, I bought those and made them and mine didn't taste like that.  Simply, it's the pan and taking them out a tad early and letting them finish cooking on the pan OUT of the oven that makes the difference, promise me.
Anything to make our lives easier, right?  Happy baking friends!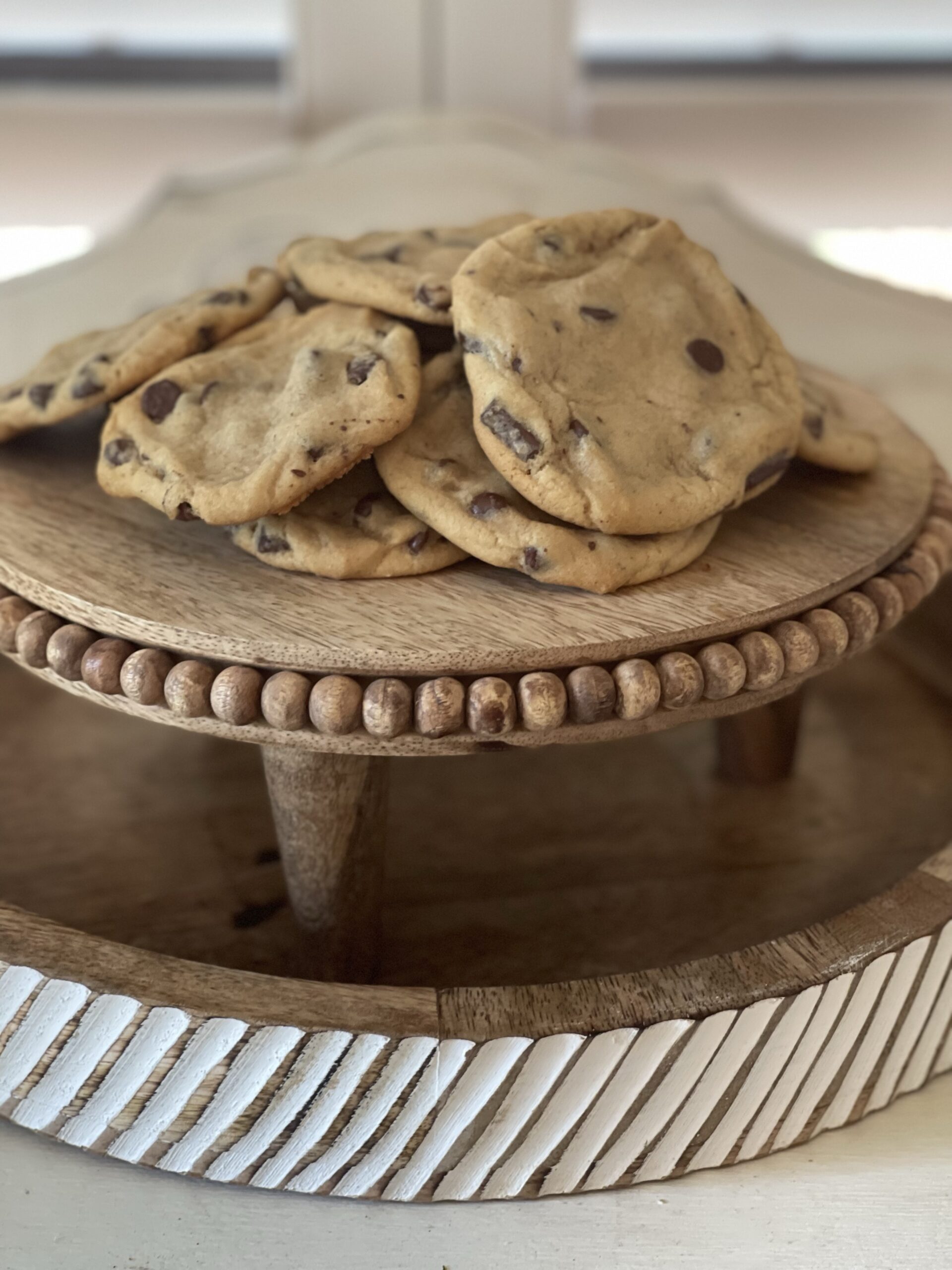 * This post includes affiliate links *
"A generous person will prosper; whoever refreshes others will be refreshed."  Proverbs 11:25