My husband and I were lucky enough to have some friends over last Saturday night for a social distancing dinner. I had such a crazy work week, I didn't have my usual time to "plan" for guests and do some fabulous preparation and decoration. We even decided at the last minute to just order pizza and my friends would bring salad. It turned out perfect, we had a wonderful time, but Saturday afternoon I had some time and wanted to try something special and different, so I decided to stuff some mushrooms.
I had a couple of packages of Monterrey mushrooms in the fridge. I like them because they are big mushrooms, with large caps good for stuffing. I detached the stems and used a veggie brush to clean the mushrooms. Never wash mushrooms with water because they soak up all the moisture and are impossible to drain. I melted some Challenge Butter (all I use these days, it is SO good) and brushed the inside of the caps with butter and sprinkled them with kosher salt and fresh ground pepper.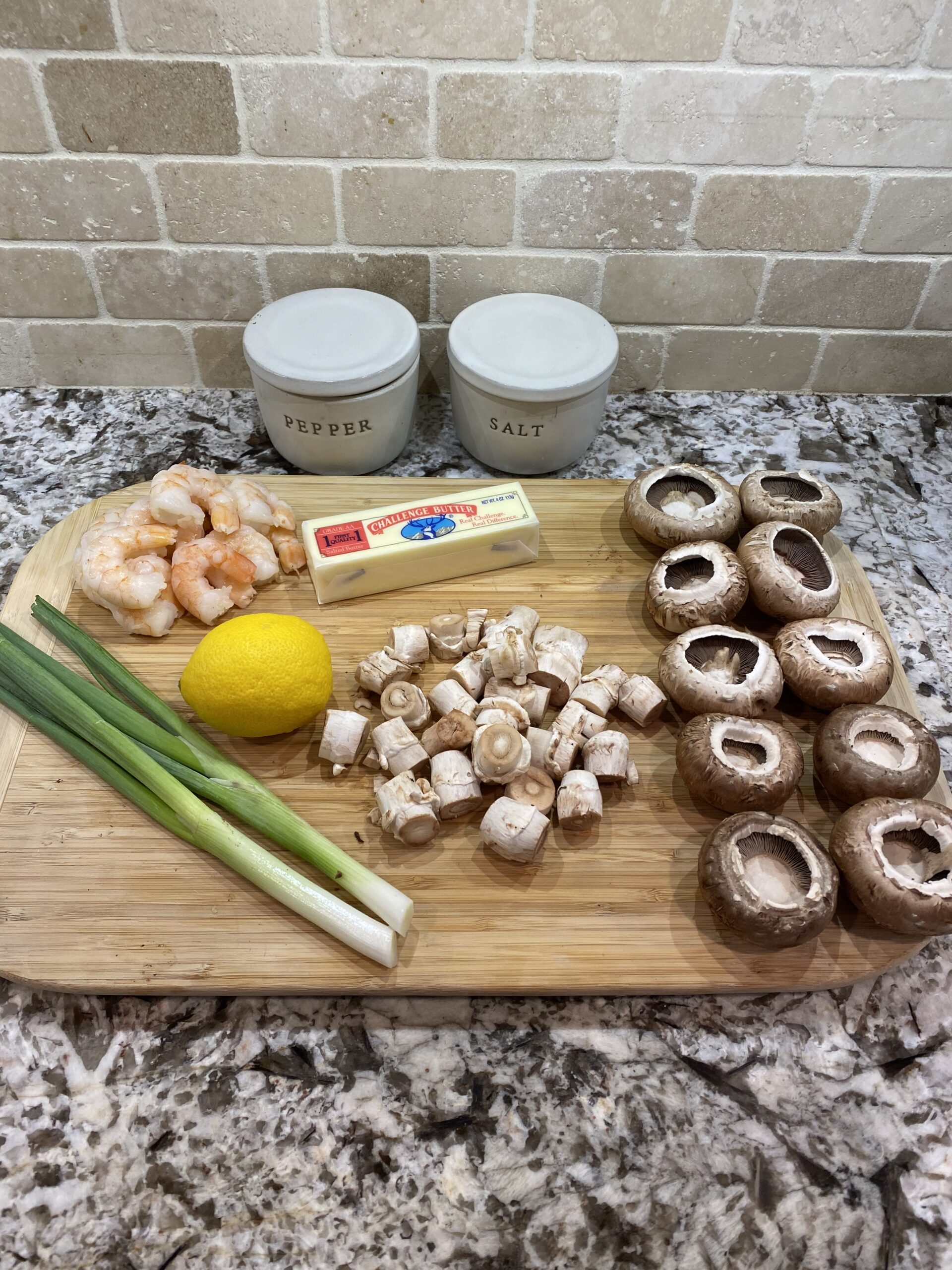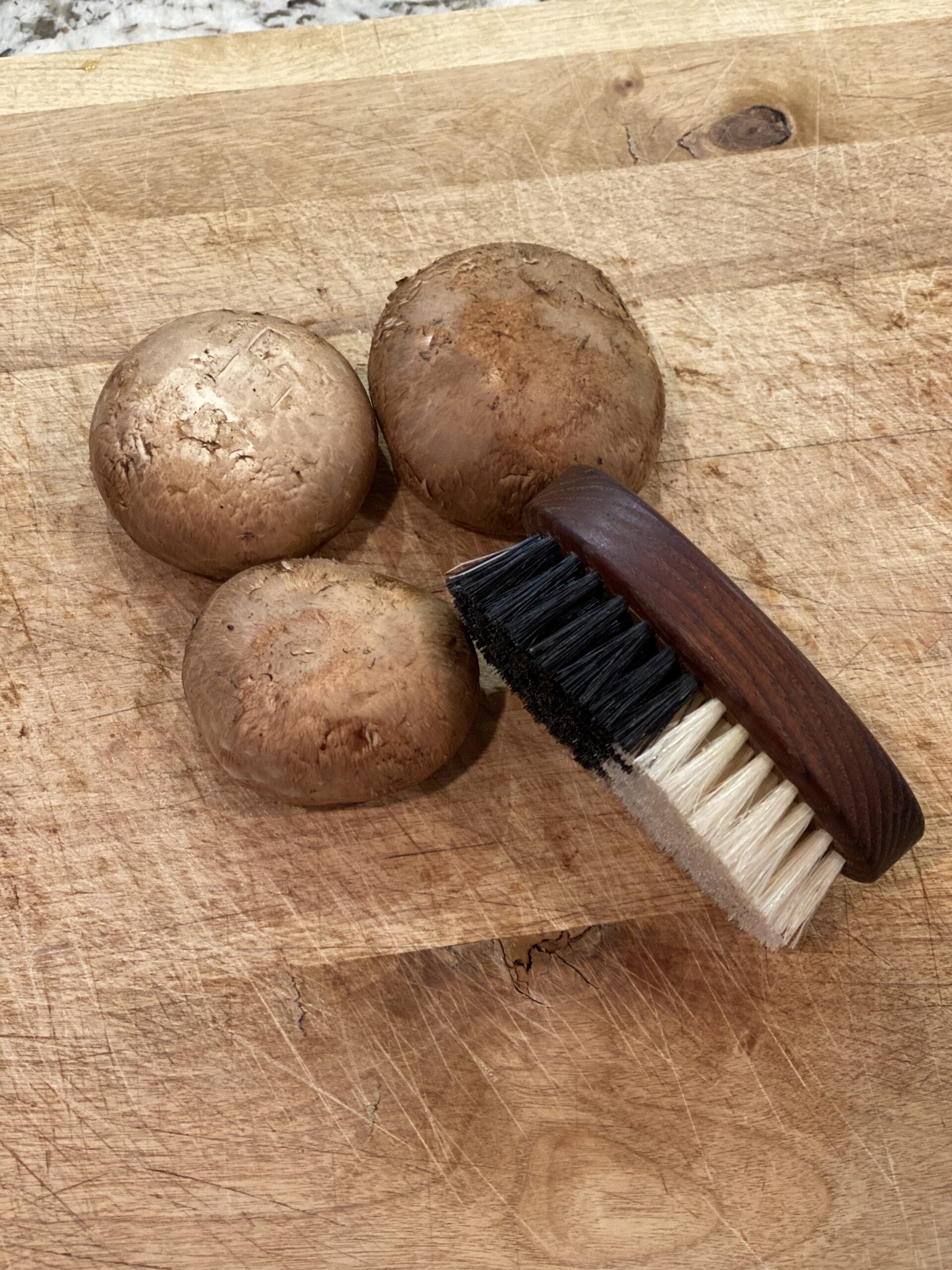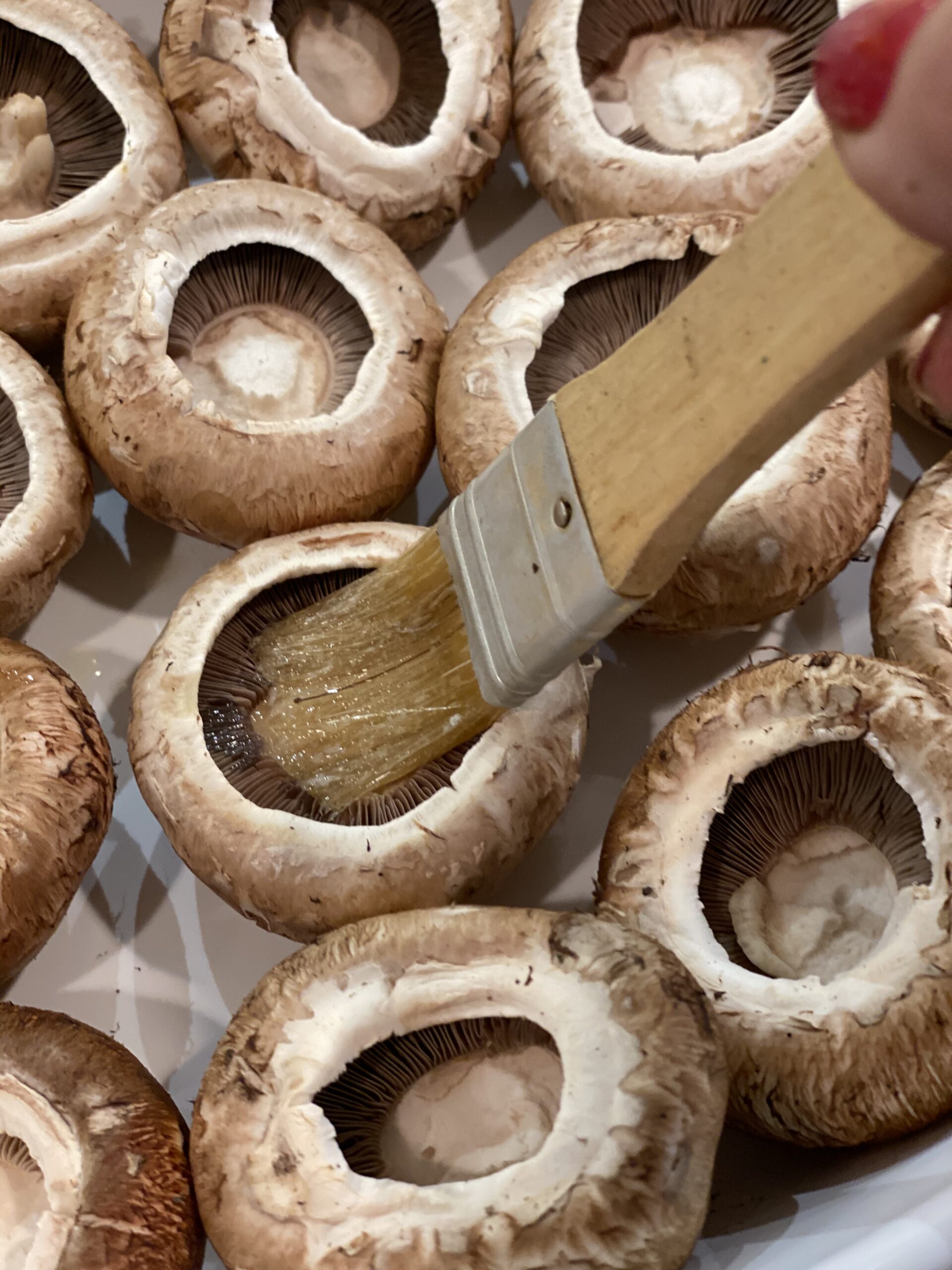 Meanwhile, a chopping I went. I chopped the green onions (tops and bottoms separately), mushroom stems and shrimp in minced, very small pieces.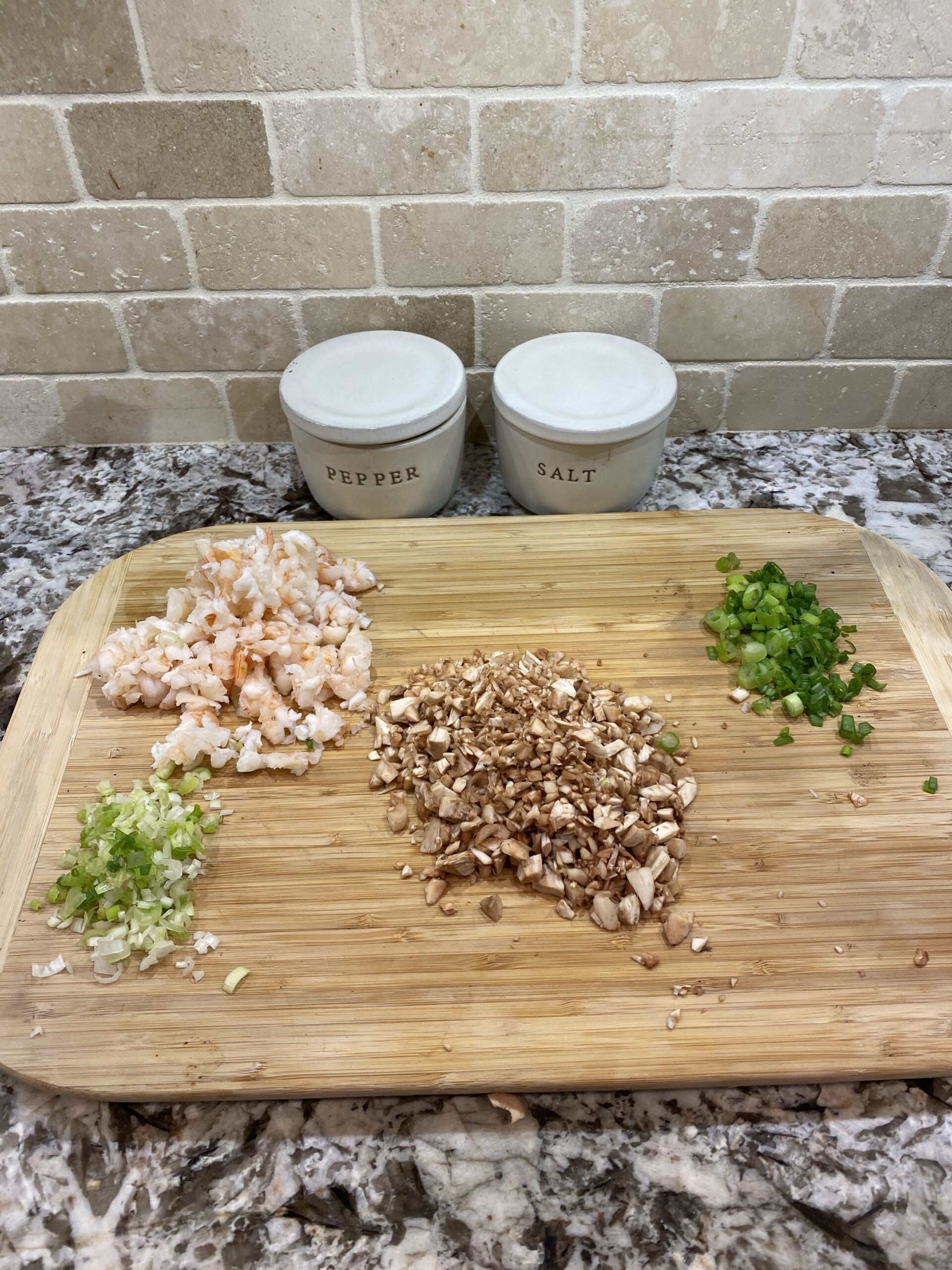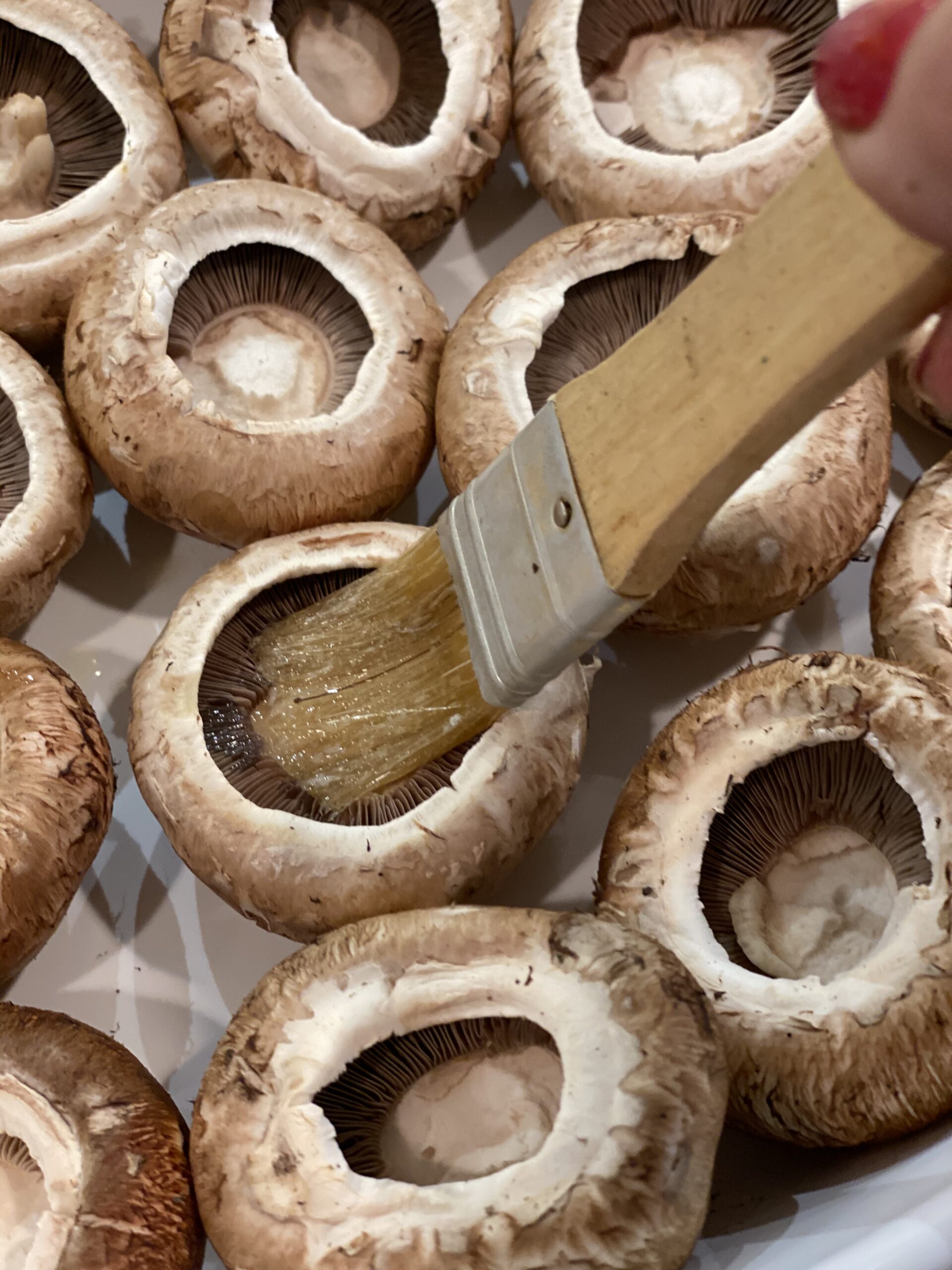 In a pan, I added one tablespoon of extra virgin olive oil and the white part of the green onions. I sauteed them for about 3-4 minutes until tender and then I added the mushroom stems.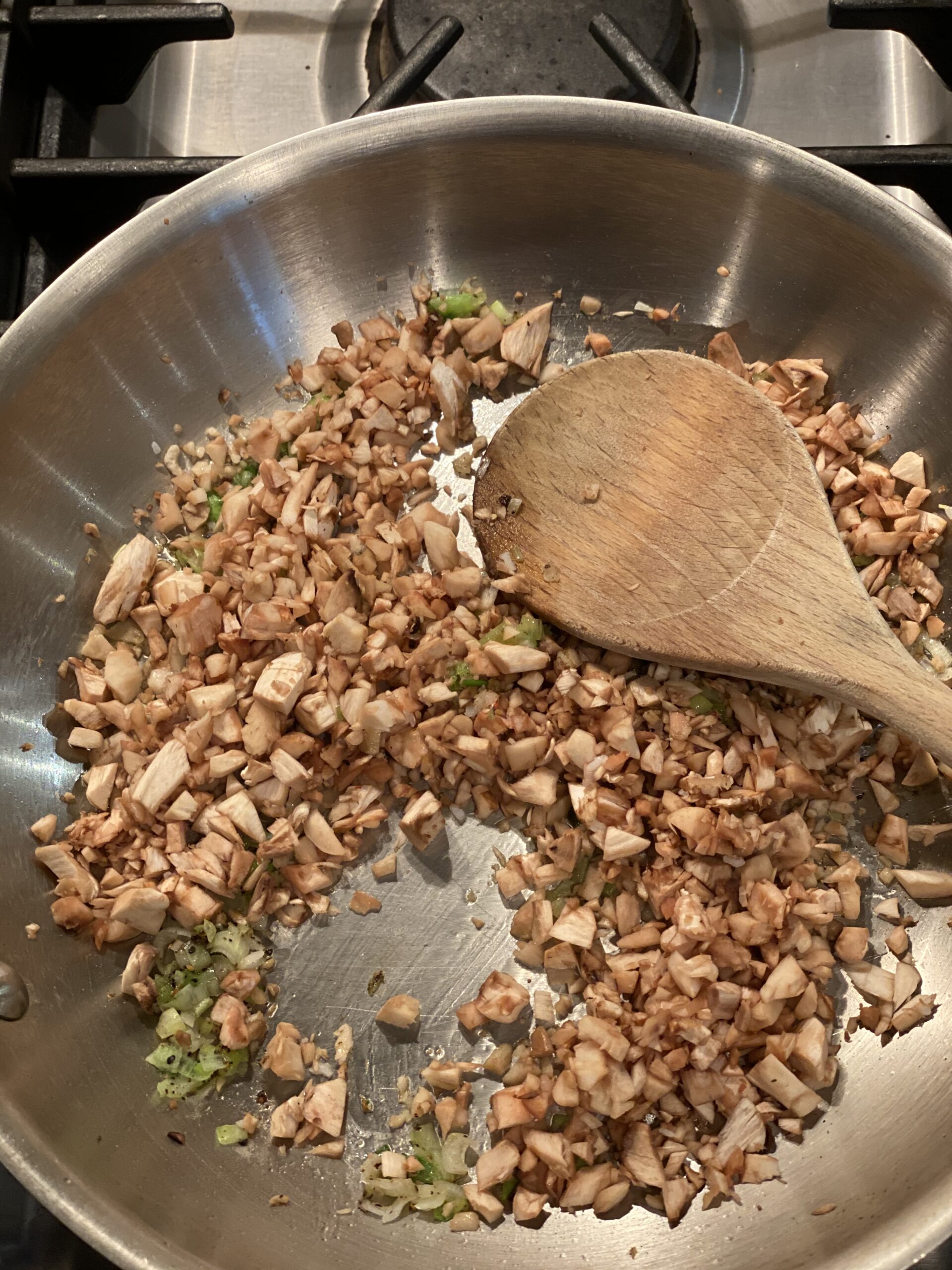 Salt and pepper to taste. Cook for about 5 minutes until the mushroom stems are tender. Mix in a tablespoon of butter in the center of the onion and stem mixture, stir through.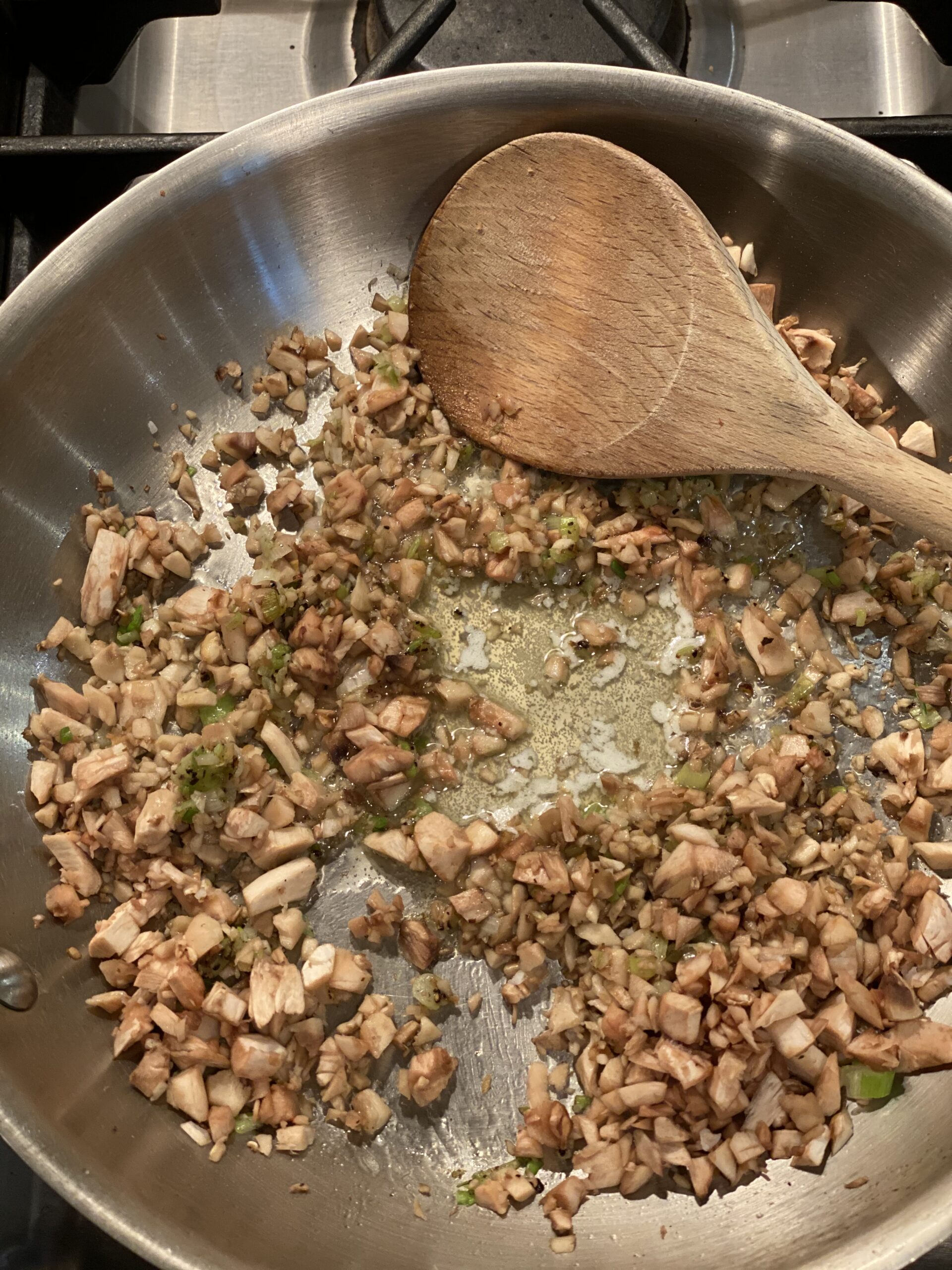 Then add in the shrimp pieces. The shrimp I used were already cooked so literally you are just warming them up.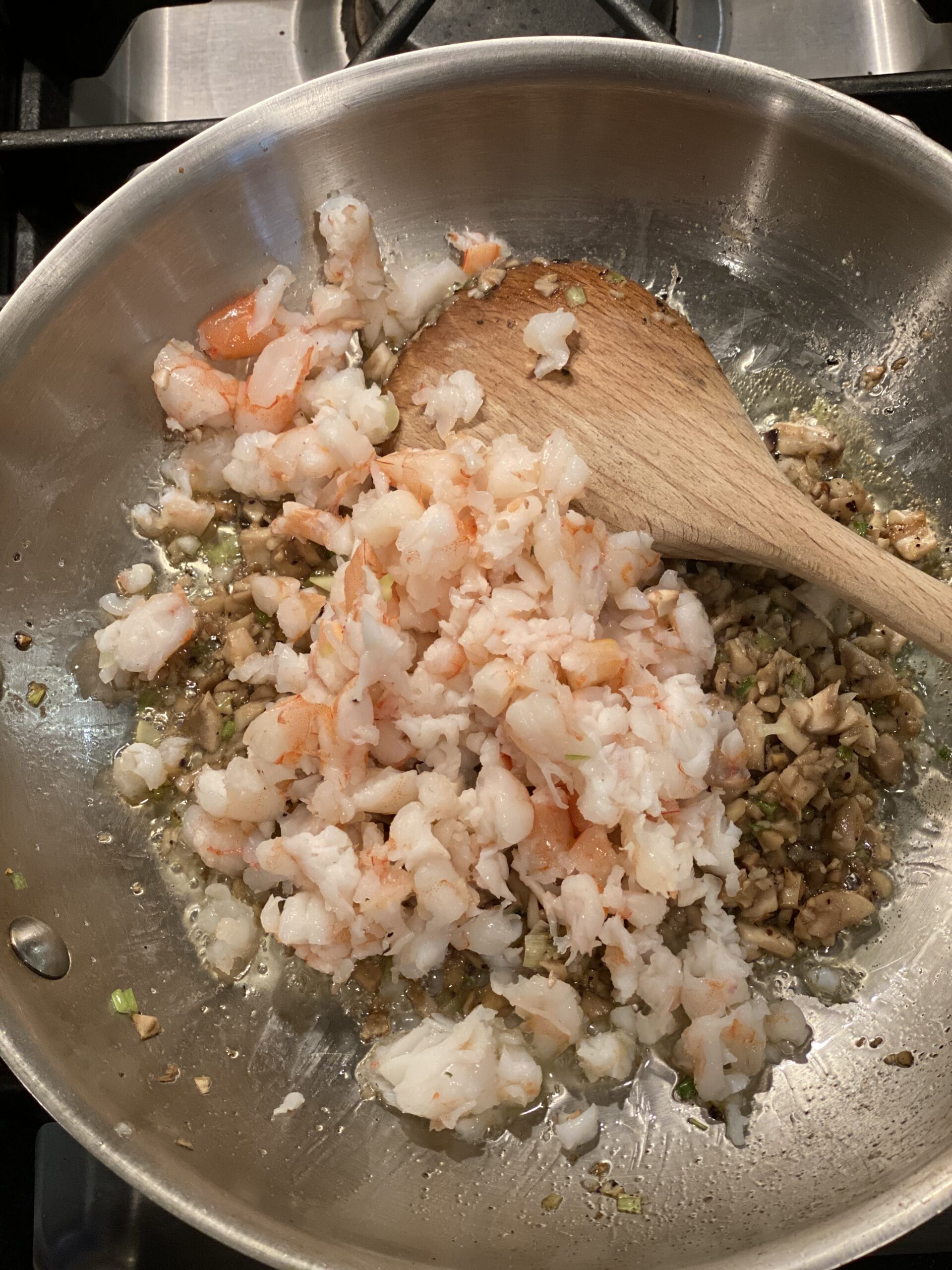 Once the shrimp go in and are warmed through, I added about a teaspoon of fresh minced garlic and stirred the entire mixture for about 2 minutes.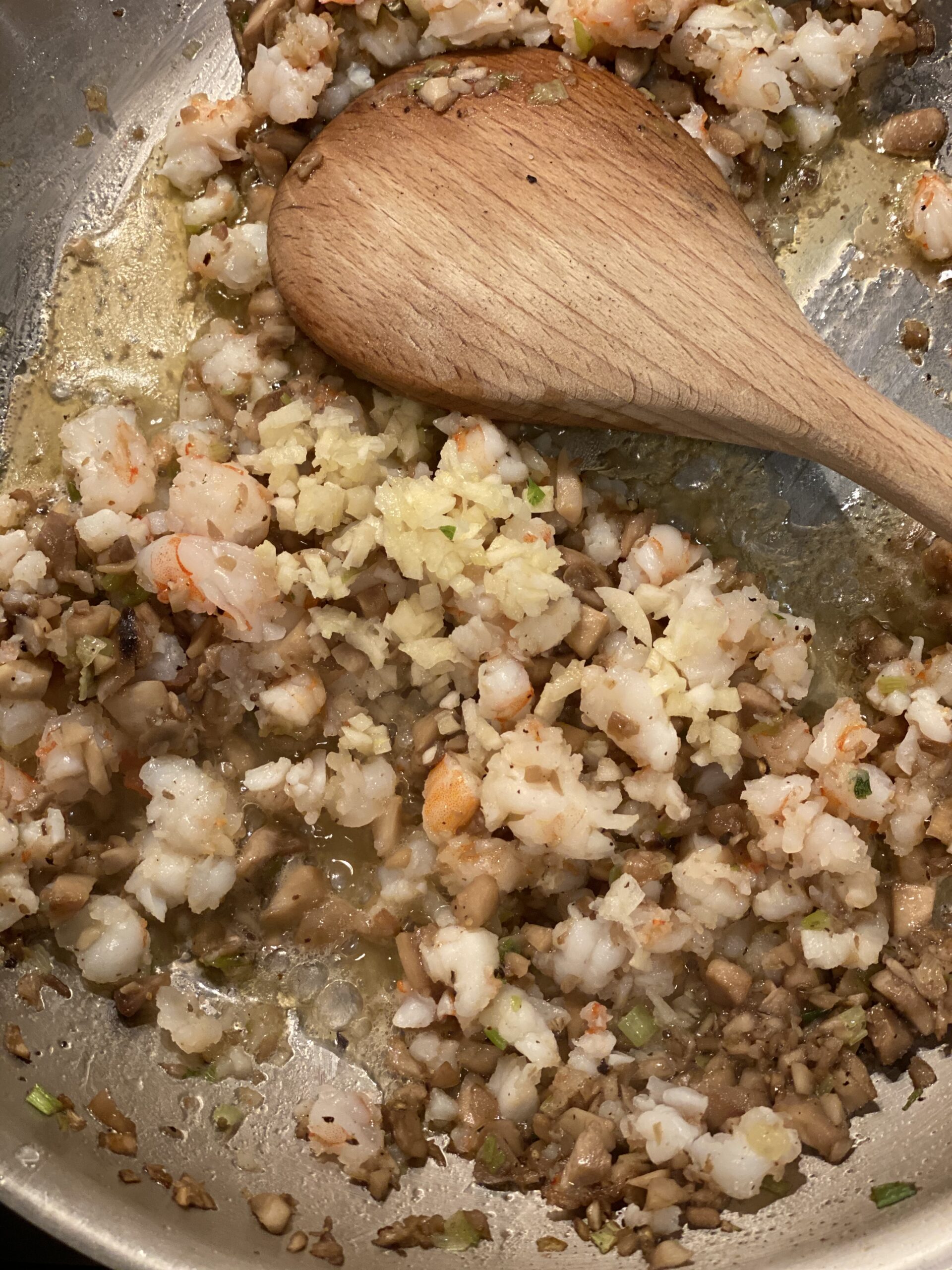 Squeeze in a wedge of lemon, salt and pepper to taste and wallah, you have your stuffing!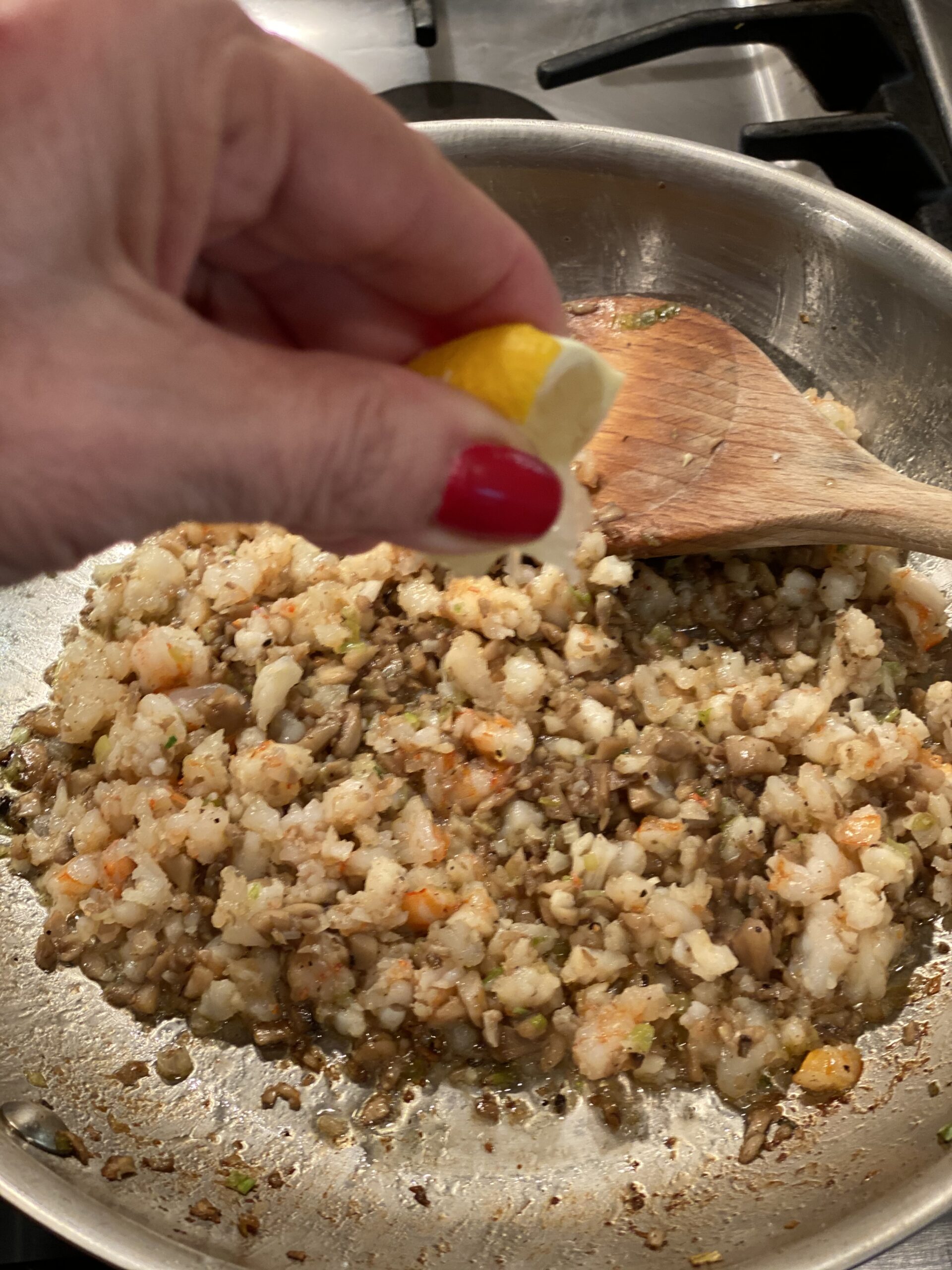 Line the mushroom caps in a casserole dish.  Stuff the caps with the cooked mixture and place in a 350% oven until they are cooked through.  After 15 minutes, poke one of the largest mushroom caps with a toothpick to make sure it is soft and cooked through.  Top the cooked mushrooms with a sprinkle of mozzarella cheese and place back in the oven for 5 minutes.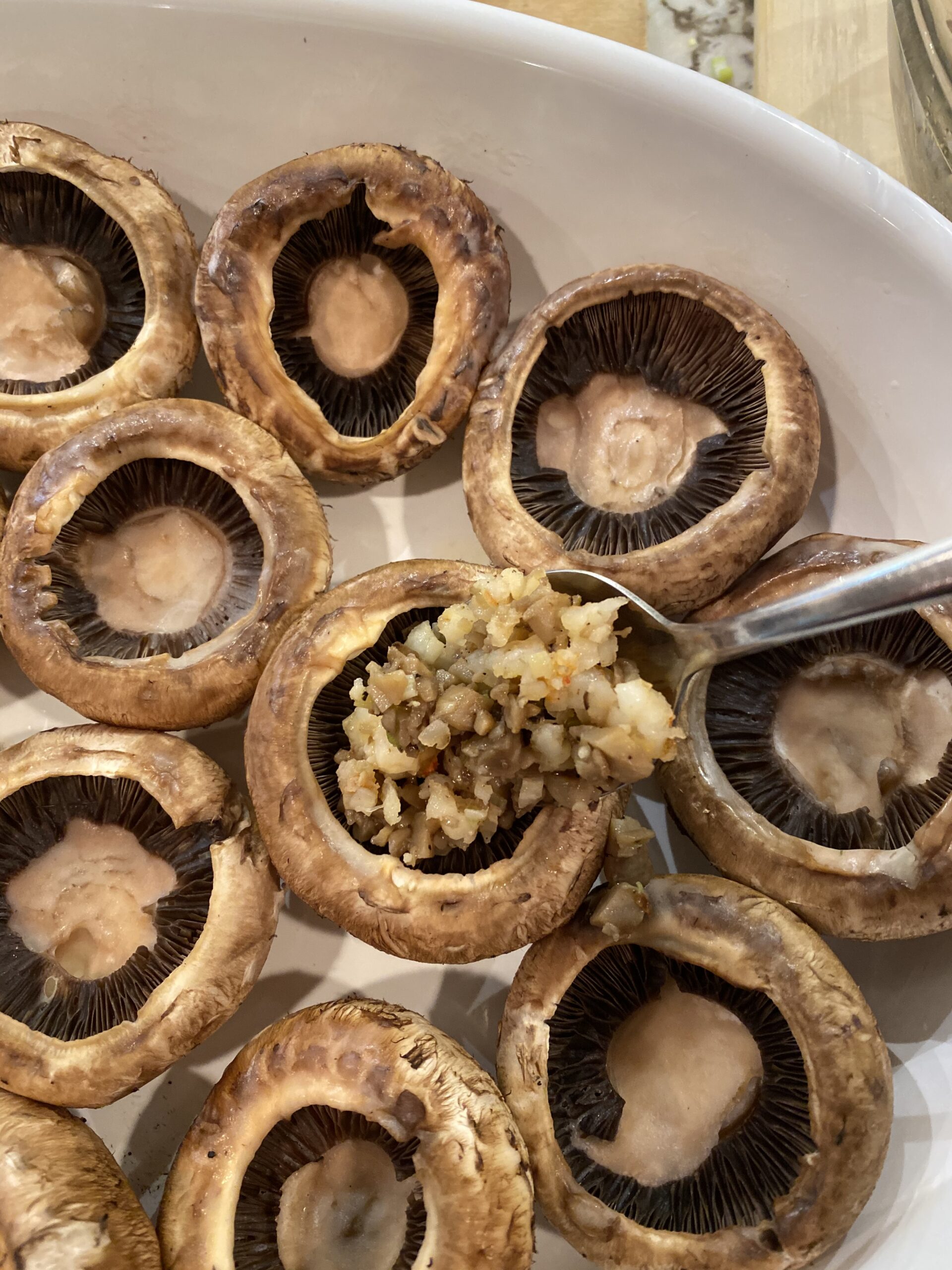 Take out, top with minced green onion tops and serve warm.  Boy, were they a hit at my gathering, hope they will be at yours as well!
1 package of Monterrey mushrooms
1 cup of cooked shrimp
1 teaspoon of chopped fresh garlic
Kosher salt (to taste)
Fresh ground black pepper (to taste)
4 green onions
1/2 cup mozzarella cheese
Challenge butter (melt 1/2 stick)
Wedge of fresh lemon