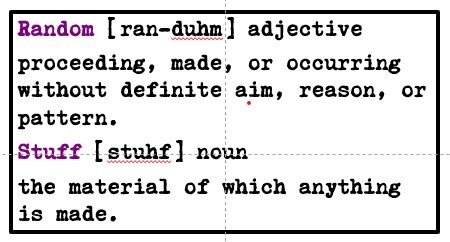 So I have entitled this post "RANDOM STUFF." I'm going to try and do these once a week. These will consist of 3 things that little ol'e me, (the one that DOESN'T have 10K followers on Instagram yet), would like to LINK or share out in the blog-o-sphere world. I would like to share things that I have purchased and found SO INCREDIBLE that they are life-changing. OK, that's a little verbose … how about things that are cool, useful and/or fabulous? Yeah, that's the ticket, that's what I'll say, but they will be totally random categories, hence … "RANDOM STUFF."
OK – first up, my nifty thrifty portable fan. I know what you are thinking, a fan? Life-changing? Seriously? Well, maybe not life-changing, but something that really makes this Texas girl happy, how 'bout that? Before I start this recommendation, let me say that I love love LOVE my house. We live in a wonderful 80's stone farmhouse in Round Rock, Texas and there are SO many wonderful things about it I could go on and on. We have a FABULOUS over sized master bedroom that I adore, BUT, unfortunately my closet is very small. What WERE those women of the 80's thinking? Two tiny closets in the master bedroom, one for the hubs and one for me. Not fair if you ask me because men don't need as much room as ladies do, but that's another blog post. After seeing an oh-so-fabulous closet makeover by Erin at My Texas House (LOVE HER BTW …)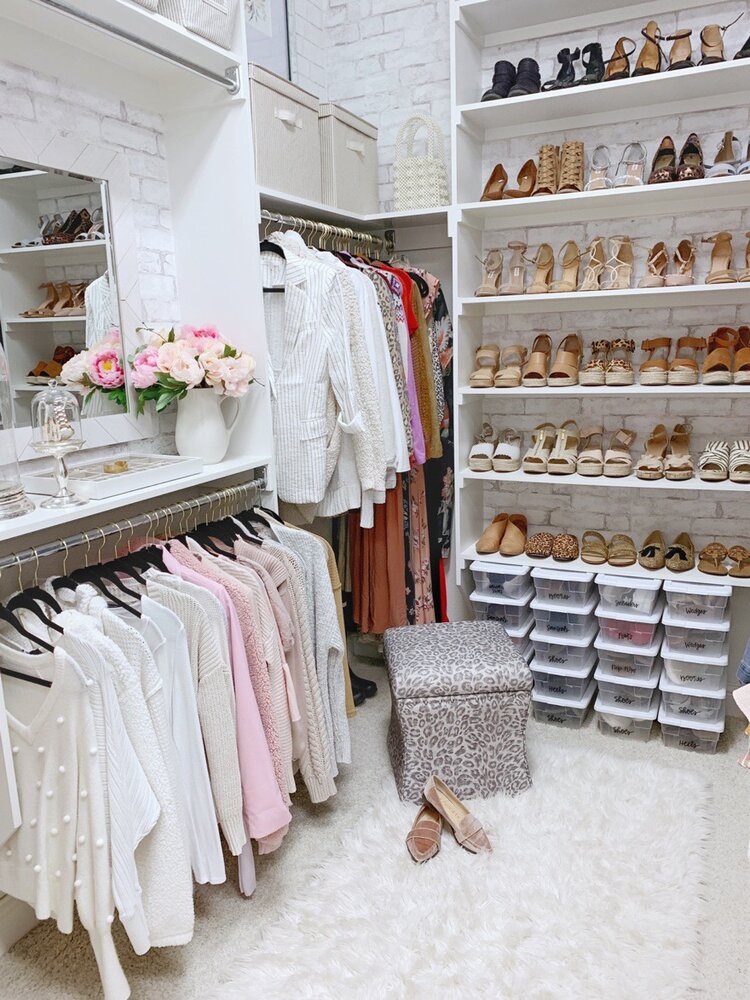 I attempted to dupe and needless to say, substantially shrink her fabulous style to my itty-bitty closet. In it I put an antique mirror, a big part of my jewelry and my perfume placed on my grandmother's brass mirrored tray so it is necessary to stand inside the small closet while getting ready. There is no air conditioning vent in the closet and in our neck of the woods, well, it does tend to get warm from time to time. With no electrical outlet in the closet, I said to myself, I need a battery-operated fan in this closet BAD. I tried a few that were not that good, but then I stumbled on this little gem. Oh my goodness gracious, sakes alive, it was GREAT! So great that I ordered another one to put behind my make-up mirror in the bathroom, plus its portable and you charge it with a USB. You can stick it in your bag and take it with you. I can imagine it would be a great work fan plugged into a USB port on your computer. It is REALLY a great little fan!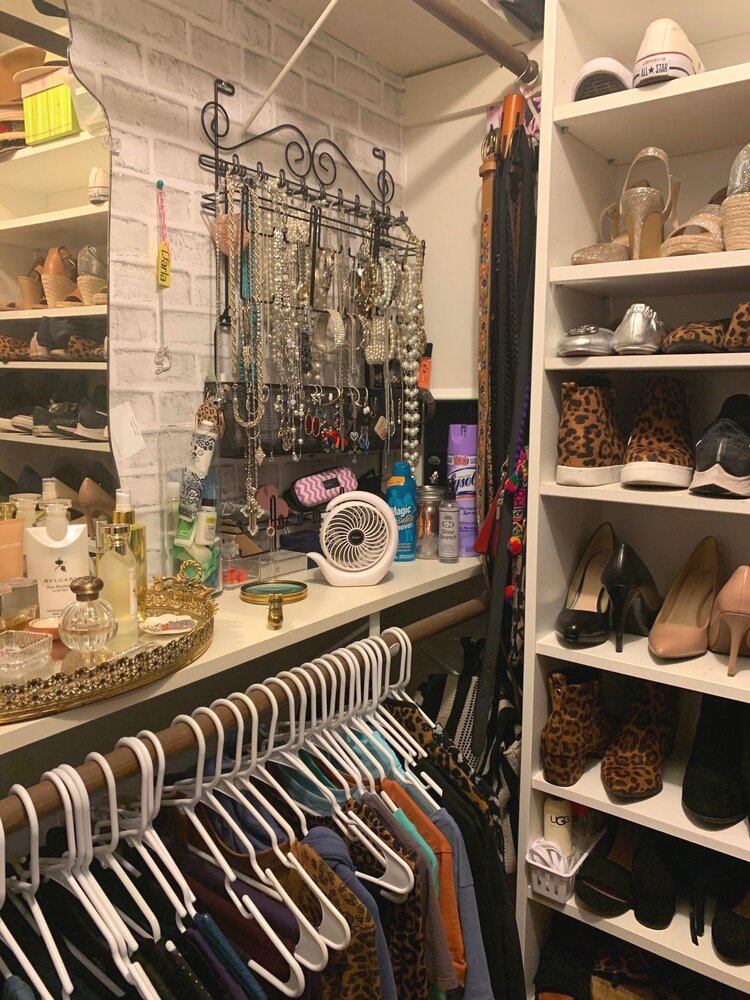 The second thing I am linking here is this precious little throw blanket. I was looking for a cute, neutral throw with pom poms for our living room. Boy, did this one fit the bill. It comes in several different colors, is so soft it feels like butter and let's face it, is TOO TOO cute. I love this throw and am ordering others in different colors for our guest rooms.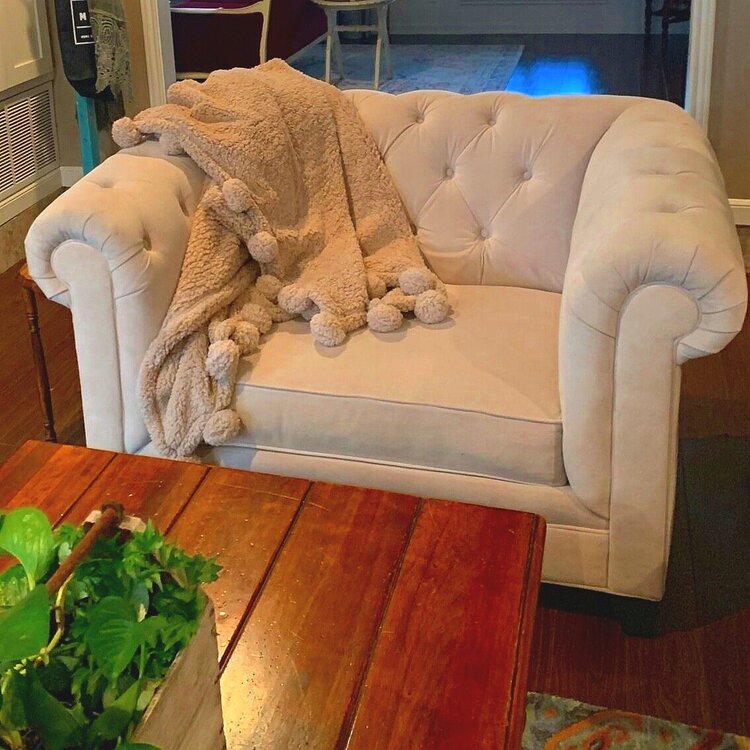 Saving the best for last, I can't stop talking about my Revlon One-Step Hair Dryer & Volumizer Hot Air Brush. I think this one product could possibly be held personally responsible for the bankruptcy of all the "dry bars," you know those oh-so-fabulous places that you can go in and they wash your hair, massage your scalp, condition, apply product and give you a fabulous blowout? Let's face it, there is nothing like going to the salon and having your hair blown out with a round brush. You've got the product and the skill of the stylist and if it's after you've just had a new cut, you know you will NEVER be able to get it to look that way by yourself, am I right? This inexpensive, won't break the bank, air brush dryer will do that. Now, I'll preface this recommendation to you gals that have some serious thick hair, like me. Thick, unruly, wavy or frizzy hair that usually takes a flat iron to make it straight. Even though the beachy waves are the thing now, it's great to have the smooth hair to start with and this dryer does it. It is, however, EXTREMELY powerful and if you are a wash your hair every day type of gal, I wouldn't advise it because it gets seriously HOT on the high setting. But boy does it work and smooth your hair. IG Influencers in abundance have been shouting the fantastic-ness of this blow dryer and I'm right on board with them. It's SO worth the money and in fact, I'm thinking about getting another one to have in my bag for work (just in case). It's a great touch up, smoother, whatever you need blow dryer. Can you tell I love it? I hate taking pictures of myself (not a selfie gal) but I'll make this exception to show how smooth my unruly mop is after using it. Take a moment to click here and read the reviews, it's really a wonderful tool!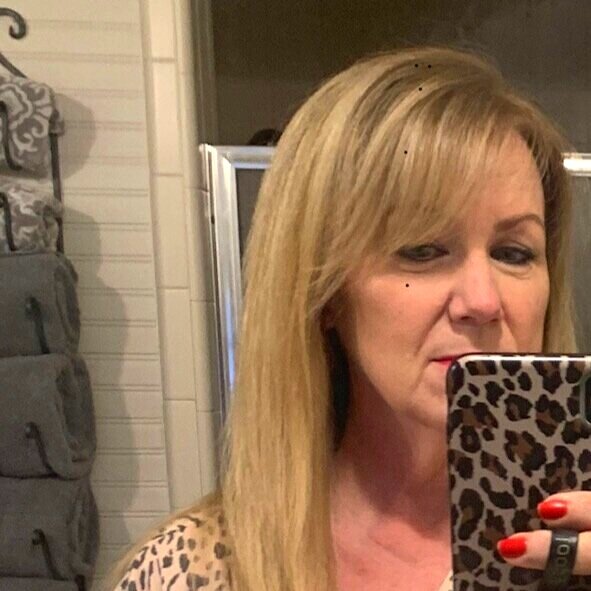 So this closes my first "random stuff" post. There will be more – stay tuned!