This first day of February, I am DREAMING of Spring. I know it's not time yet, but I'm SO ready for warmer weather, beautiful sunshine and more than anything, bringing all the plants out of the greenhouse and to start making things grow!
I have been seeing advertisements for Texas Tulips for years on Facebook but have never made the drive to Dallas (about 3.5 hours) to see the fields of these lovely blooms. I love tulips, so imagine my excitement when I saw there was now a Texas Tulips outside of San Antonio, just a short hour or so from me. These ads are SO appealing – great marketing Texas Tulips!

My husband graciously agreed to go with me and we headed out this morning to hopefully tiptoe through the tulips outside of San Antonio. When we arrived, unfortunately, I was sadly disappointed. I'm going to try and be positive and say that I think we were a little too early. Many of the tulips hadn't even bloomed. As we walked the crowded fields, at $5.00 per person, I can see the concept is a good one and they were certainly making some money. I'm going to give them the benefit of the doubt and guess this was maybe their first year outside of San Antonio and hopefully next year will be better. I did snap some pictures of the blooms we saw and tulips are so beautiful it was worth the drive to see the ones that we did, I DO love tulips.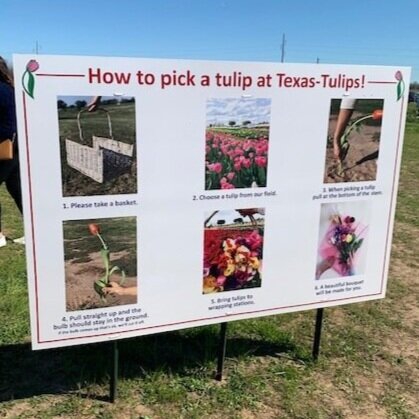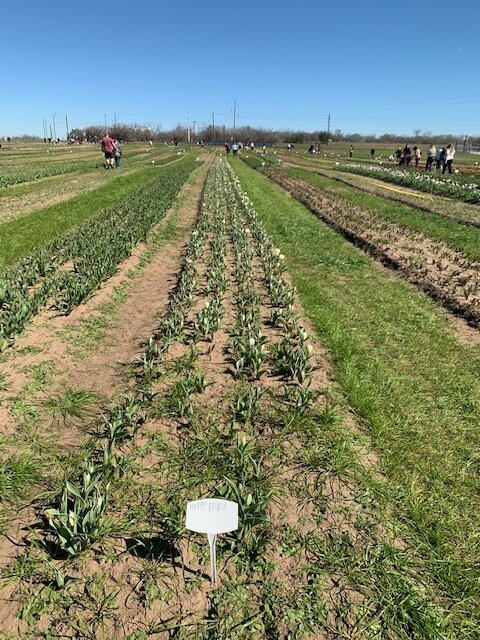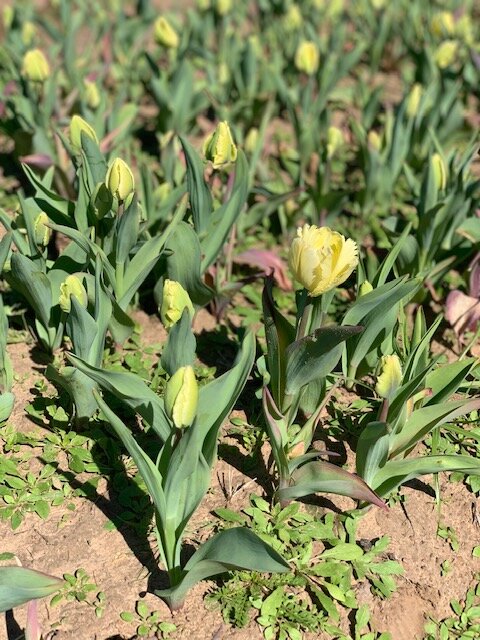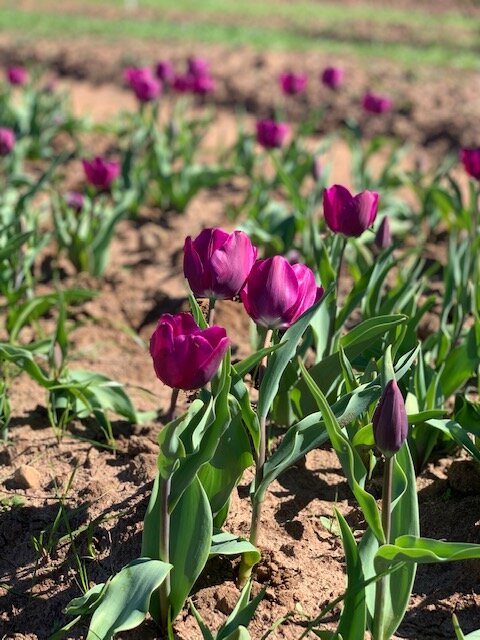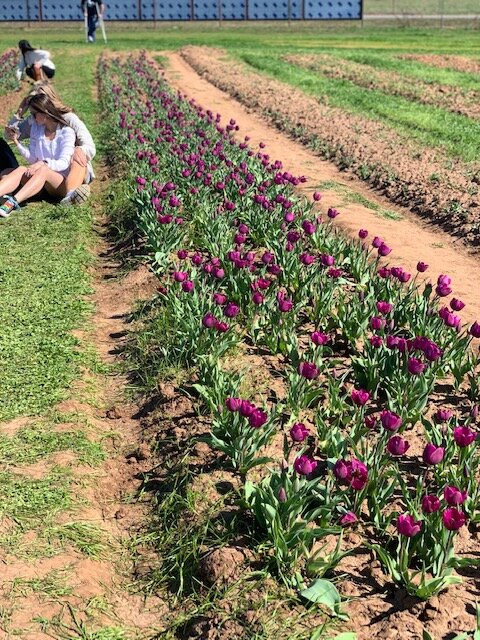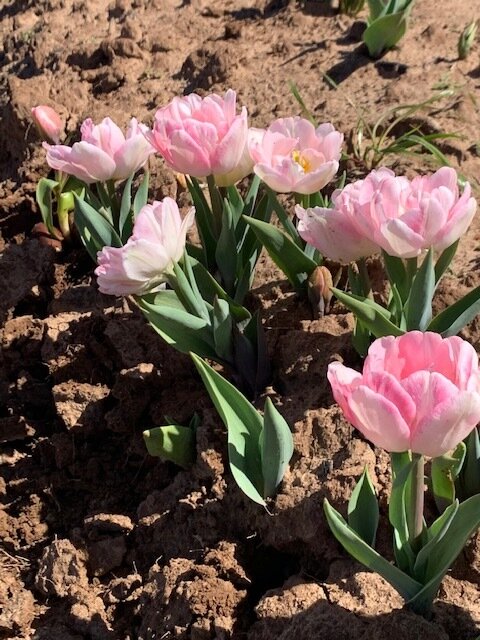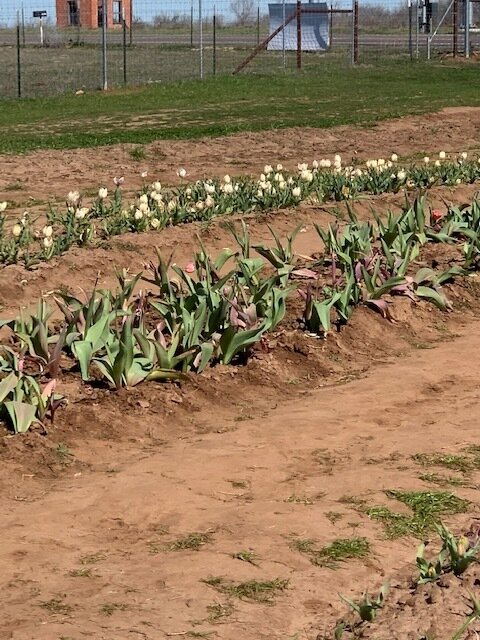 We did not pick any tulips ($2.50 per tulip if you pick them and a line to check out about a mile long) and we headed to the truck to pick up some lunch instead. After a Tex-Mex lunch in a nearby town, we headed back to Austin to a place that I KNEW would not disappoint, Tillery Street Plant Co.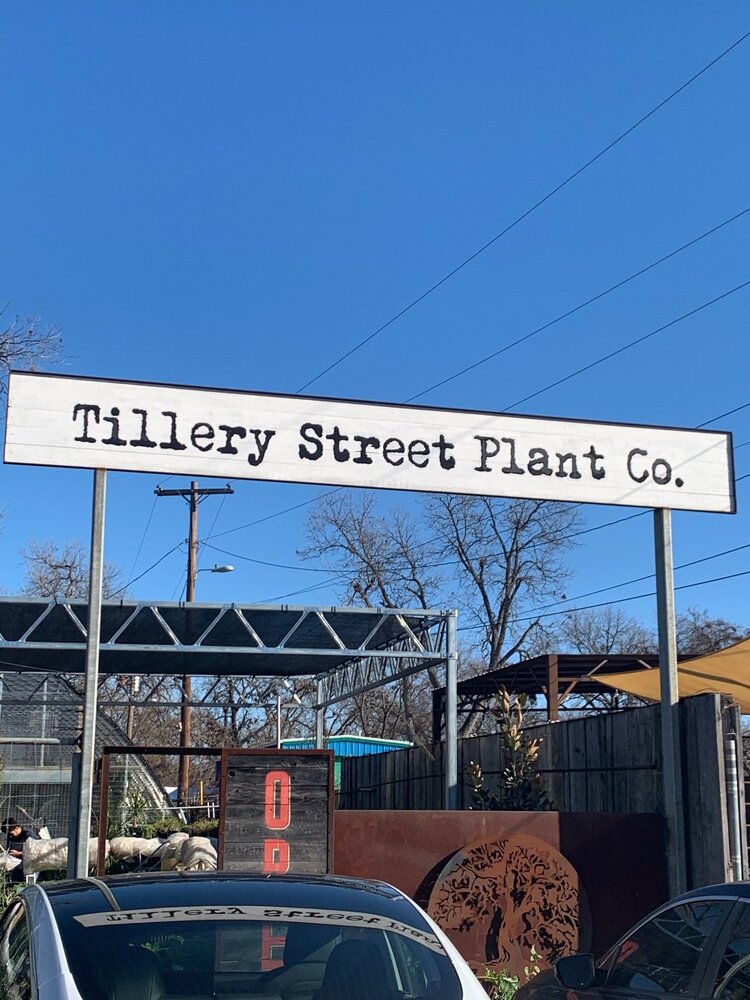 Oh this place … if you are a plant lover and ever in the Austin area, it is SO worth your time to check out this funky, ever-inspiring nursery in the really cool, really hip and urban east end of Austin, Texas. Thinking that I would be heading home with a basket full of fresh tulips [NOT[, I decided to compensate myself with a succulent or two. This place … oh my goodness gracious.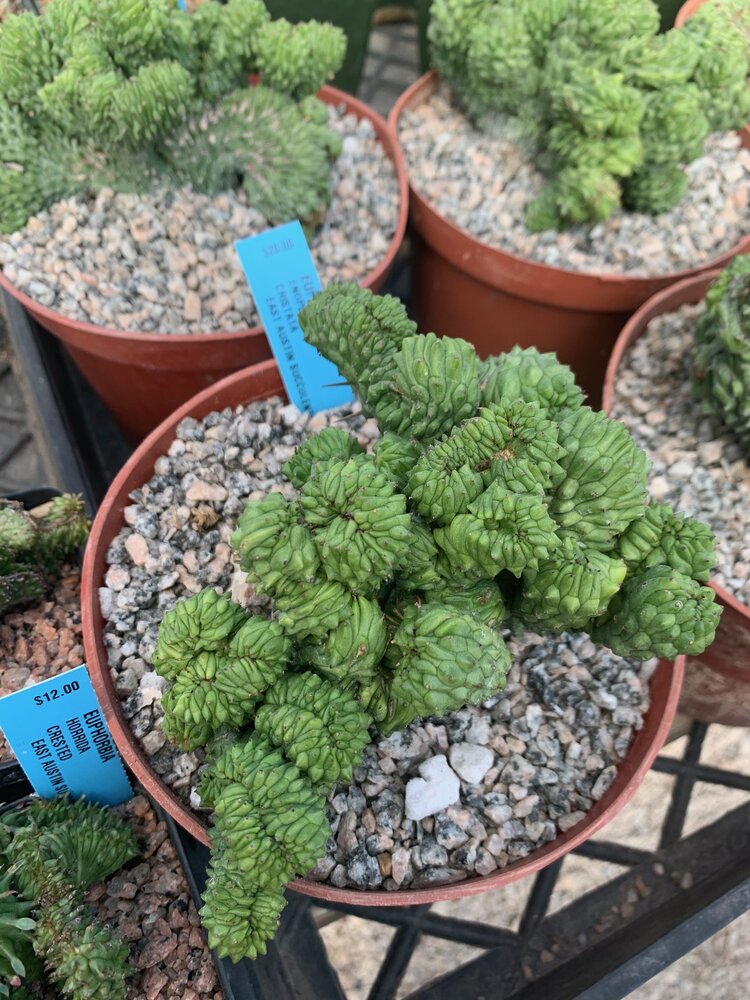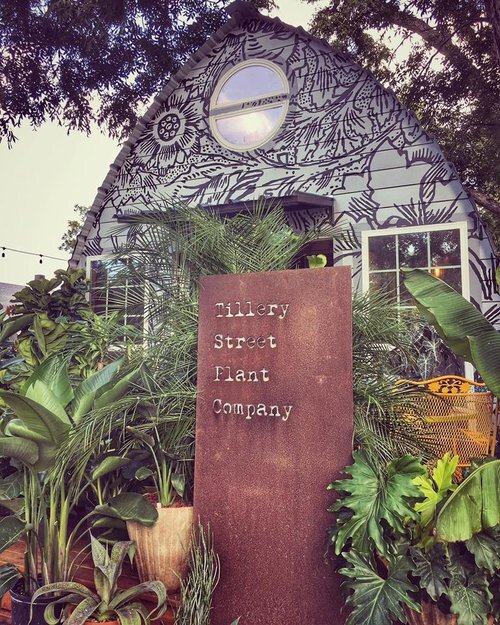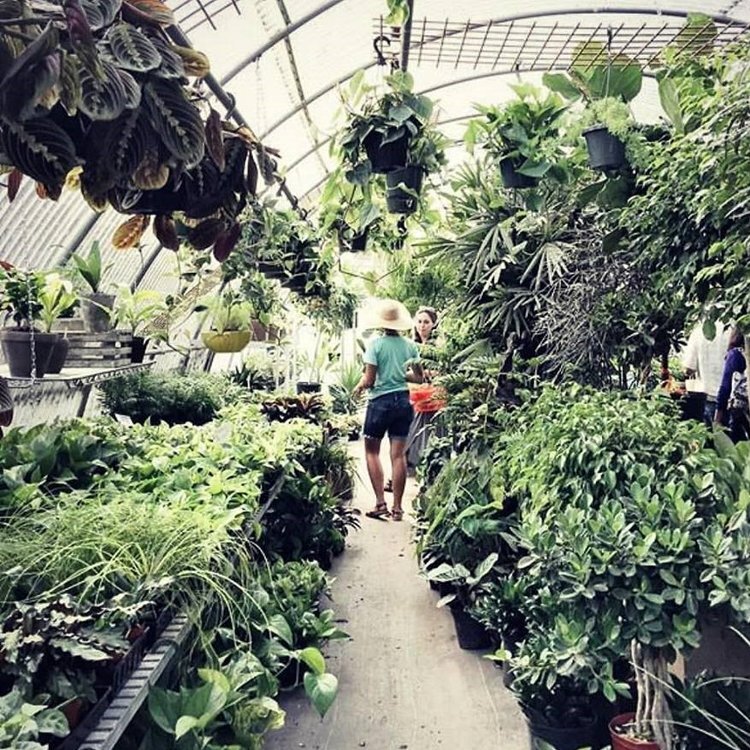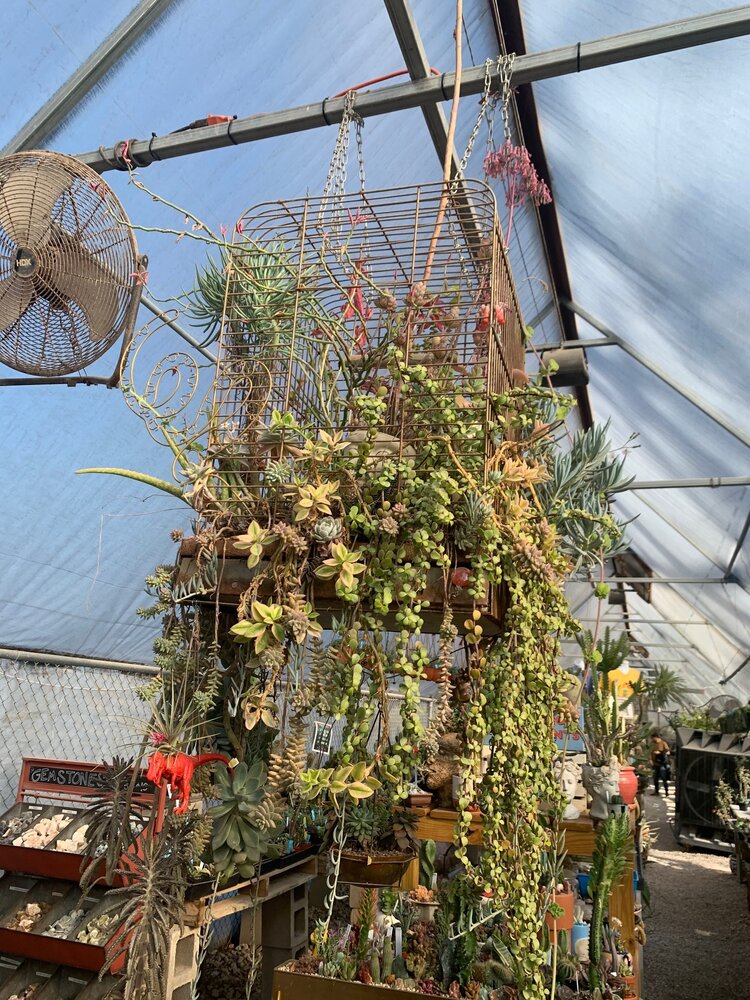 With my disappointing tulip adventure fresh in my mind, I stepped out of my husband's truck in the parking lot of this unique east Austin treasure and I took a line from my husband's deep southern vocabulary and said "Now we are cooking with Crisco!"
Plant lovers dream. Succulent lovers heaven. I walked through filming for my IG stories, loving every single minute of it. As I went through the succulent greenhouses, I kept my eye out for the dolphin succulents that I've seen online. And about half way through I saw them – JACKPOT!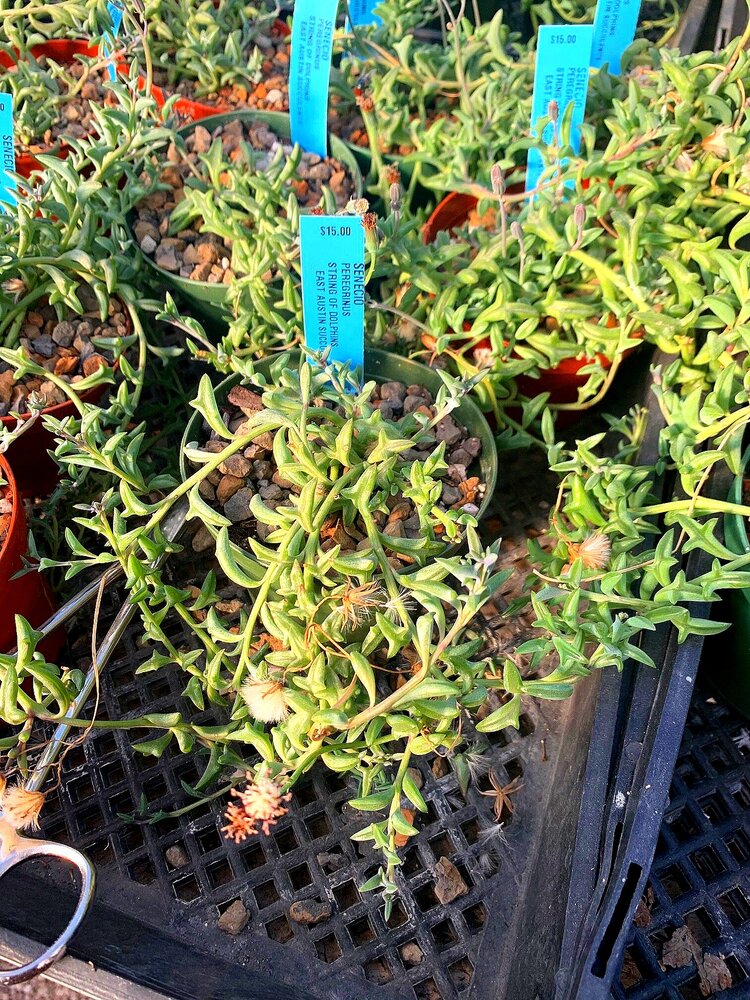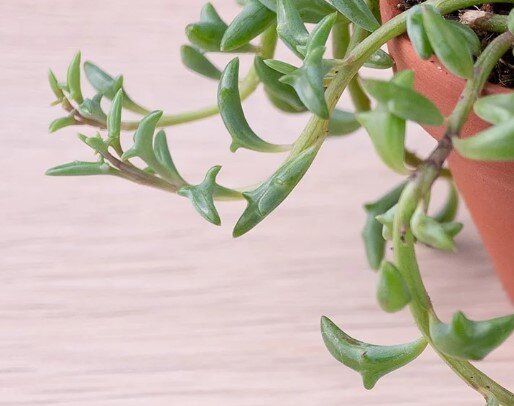 Senecio peregrinus – String of Dolphins, Dolphin Necklace
I've downloaded the care instructions and I'm hoping to keep this sweet thing alive and thriving and hopefully I'll be propagating it this summer. I came home and planted a bunch of seeds in my flower and herb beds in the back yard and fed our deer before the sun when down. I came in feeling refreshed and thankful for my new dolphin plant, my wonderful husband who takes these impromptu journeys with me, my home, my life and this wonderful new platform that I can share it on. Spring is coming, it will be here before we know it. Hope you had a blessed day as well.