This is a quick DIY post to share the cutest little Valentine token. A few months ago I stopped at a Lavender Farm in Luling, Texas on my way to a girls weekend on the Texas Coast. I love lavender ANYTHING, so my car just kind of just drove itself off the road when I saw the Lavender Farm sign. In this store I walked away with several treasures, but one being a seed paper cut-out. I loved that idea of sending a little butterfly, heart or any shape object for that matter in a card to a loved one that they could plant and flowers would grow. What a lovely idea and one that would remind that person of you months later when the flowers bloomed. I got home and looked on Amazon and low and behold, you can buy it! I didn't have my blog up and running by the time my Christmas cards went out but I used red seed paper and a Christmas tree punch cutout and enclosed them in our Christmas cards. Thinking ahead, as I like to do, I went ahead and ordered pink seed paper for Valentine's Day. I already had the heart cut-out so I was ready to go! I don't buy Valentine's gifts now that all the kiddos have left the next, but I do try and send them Valentine's cards each year with a Starbucks gift card in it. This year I decided to send them a seed paper heart as well.
First thing I did was punched out my hearts from the seed paper. Easy-peezy!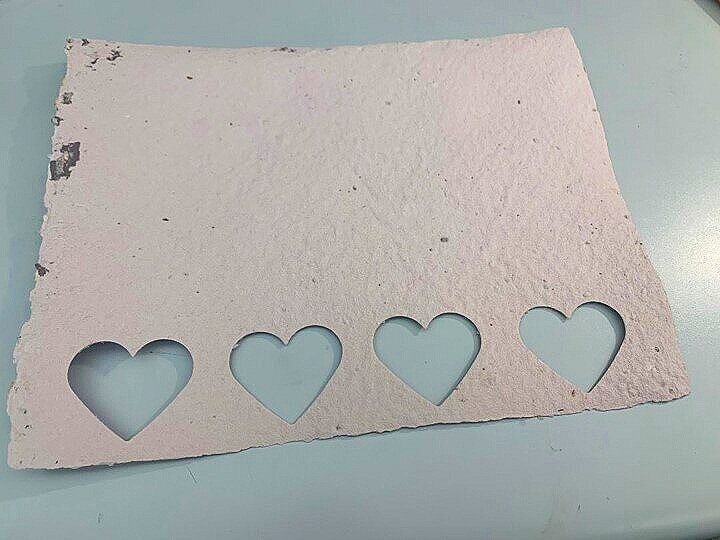 Working in legal offices all of my career, I am a Microsoft girl. I use Power Point for just about everything "graphic" I do or design. I clipped an image online and inserted a heart shape with the text "Plant Me" on it and duplicated it in Power Point.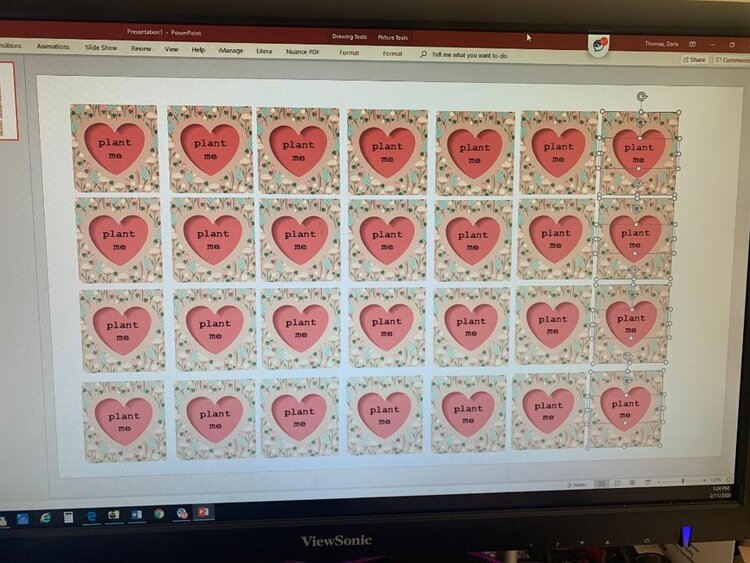 I then printed these out on white cardstock and started cutting and trimming.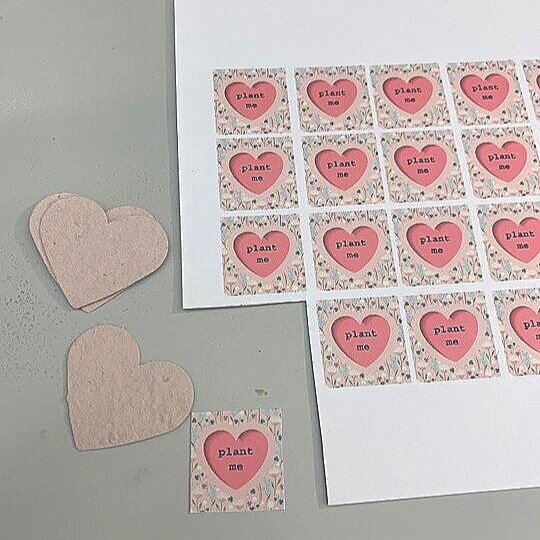 I used a small piece of post-it tape to stick the "Plant Me" square on the seed paper heart itself but you could use a glue dot or a tiny piece of tape rolled up.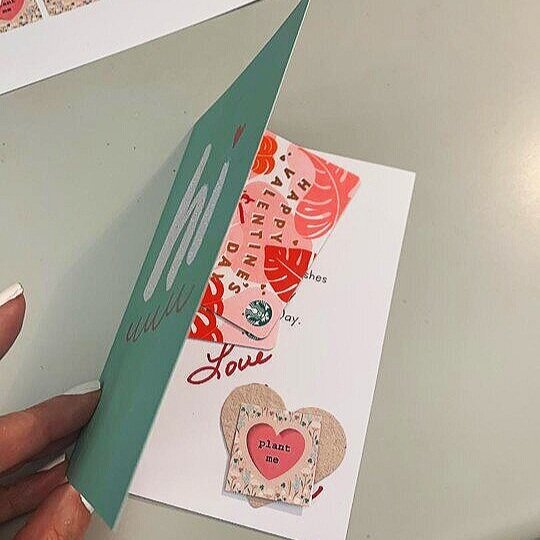 Then I just tucked the little seed heart into the card to the kiddos. It's just a little detail but I think it is a special and a fun extra Valentines (or any occasion actually) wish! Happy planting!