Well, the cat's out of the bag, or the puppy's out of the bag or whatever you want to call it. In February, I lost my sweet 15 year old wiener dog, Rudy. The last three years he was plagued with diabetes, which took his sight, and as I have written before, it was excruciating to watch him decline. It almost was like we didn't even have a dog anymore, just this little bundle of deterioration that was slipping away week by week. Loosing him was heart-wrenching and I swore that I wouldn't even entertain the thought of another dog any time soon.
Fast forward to March when the world as all we have known it, changed with COVID-19. My firm allowed us to work from home, something that I have been BEGGING to do for probably 6 years, and our trip to Paris to celebrate our 10 year wedding anniversary (we had been planning for 2 years) had to be cancelled due to this terrible virus. So, as I began working from home, it became evident very quickly that I needed company. I started searching the rescue sites and I honestly couldn't believe that it took me WEEKS to adopt a dog. I emailed, I called, and because folks weren't working on site, every animal I tried for was gone.
So, I turned to my trusted Craigslist (Austin's CL is the VERY BEST!) and enter Sadie. Sadie was a 7 month old shepherd mix that her pet-parents were having to give up because they both had been laid off due to the COVID crisis. They simply couldn't afford to keep her and were going to have to give her to the animal rescue in our town. We went and visited with her and decided she would be a perfect match to join our home. She was house-trained, allegedly crate trained, and was a sweet BIG girl.  She needed a home and we wanted a dog, so we welcomed her into our lives.  After a few trial and error nights, Sadie settled into our home wonderfully. I finally had a running partner and she began running 2 miles with me every morning.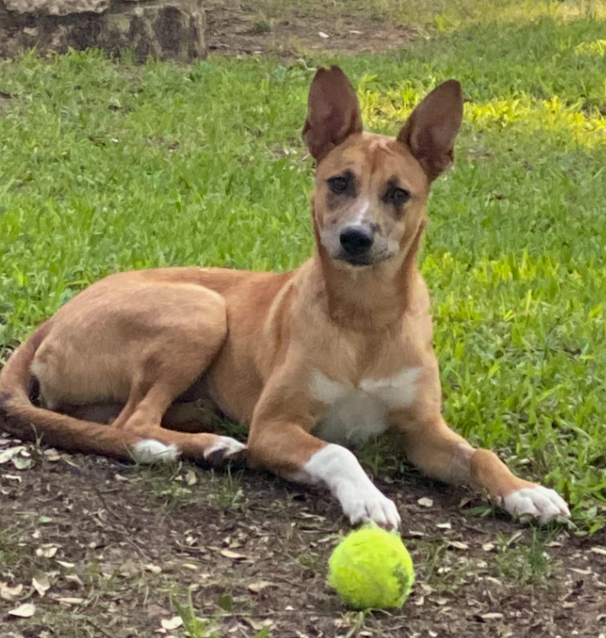 When I was looking for a rescue, I actually put my name on a list for a litter of golden retriever puppies that a friend of mine's dog had sired. They called and said that our puppy would be ready to be picked up on May 15, so I talked it over with the hubs and said, if there was ever a time to get a puppy, now was it because I was at home. I also personally think dogs do better in pairs.  So … enter Molly.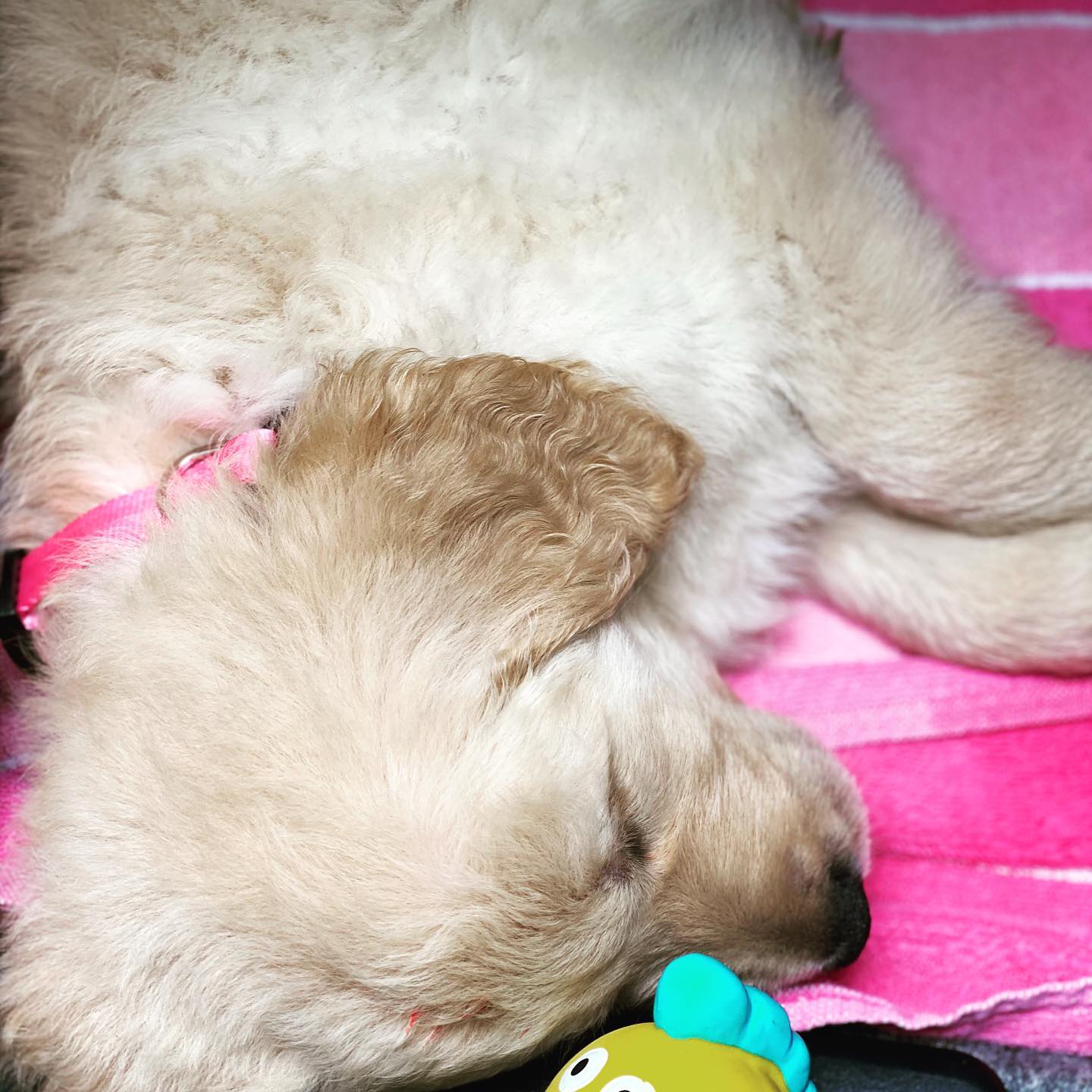 We gassed up the Prius and headed to Houston to pick up our newest member, Sadie's new baby sister. She was a cute little fur ball and it was love at first sight for us and for Sadie.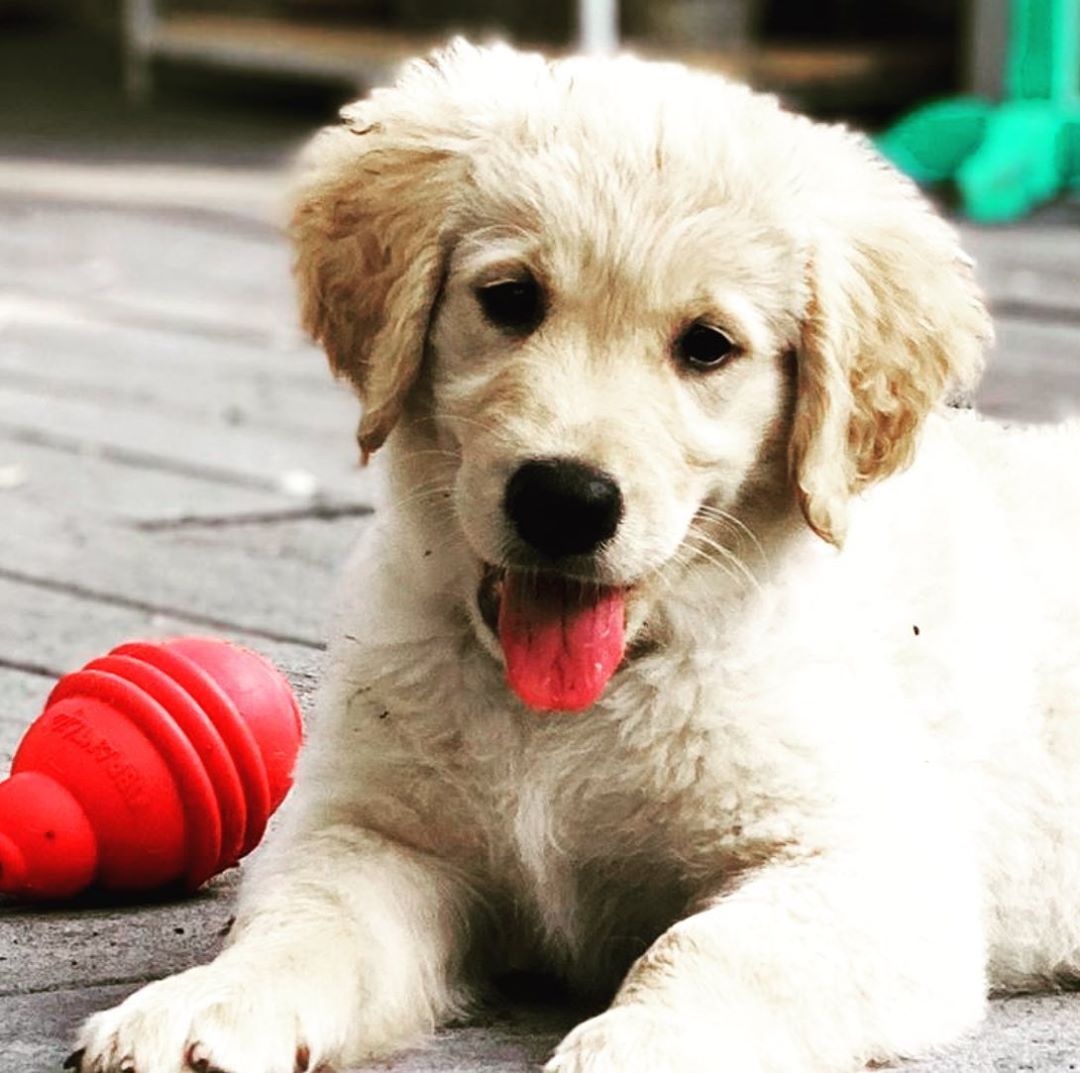 Our house and lives are very ACTION PACKED right now as having 2 new dogs, especially puppies is a FULL TIME COMMITMENT. Potty training Molly has been challenging, but she will hopefully get the hang of it soon.  Sadie is a bit intimidating looking but I don't think I've ever had a dog that is so dad gum smart, she's really amazing.  Too soon to tell with Molly girl yet, right now she's just a sweet, soft, furry goof ball.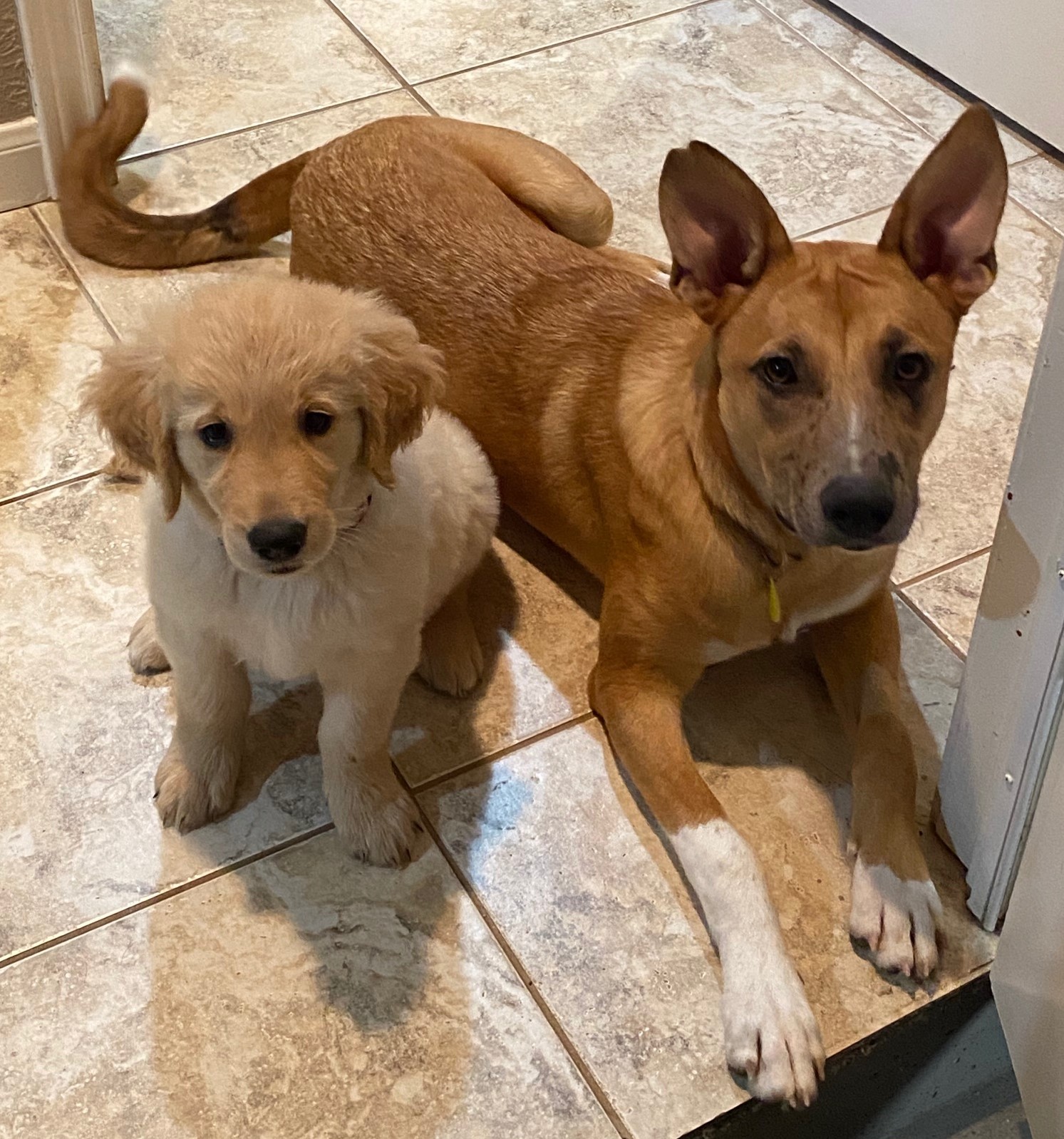 When I'm in the back yard with both of them, watching them play, run and having so much fun, my eyes fill with tears as I think back to my precious Rudy. I still can't believe he's gone. But I hope he's chasing squirrels in heaven and I hope he's there to meet me when I get there one day.  Stay safe and well my friends!